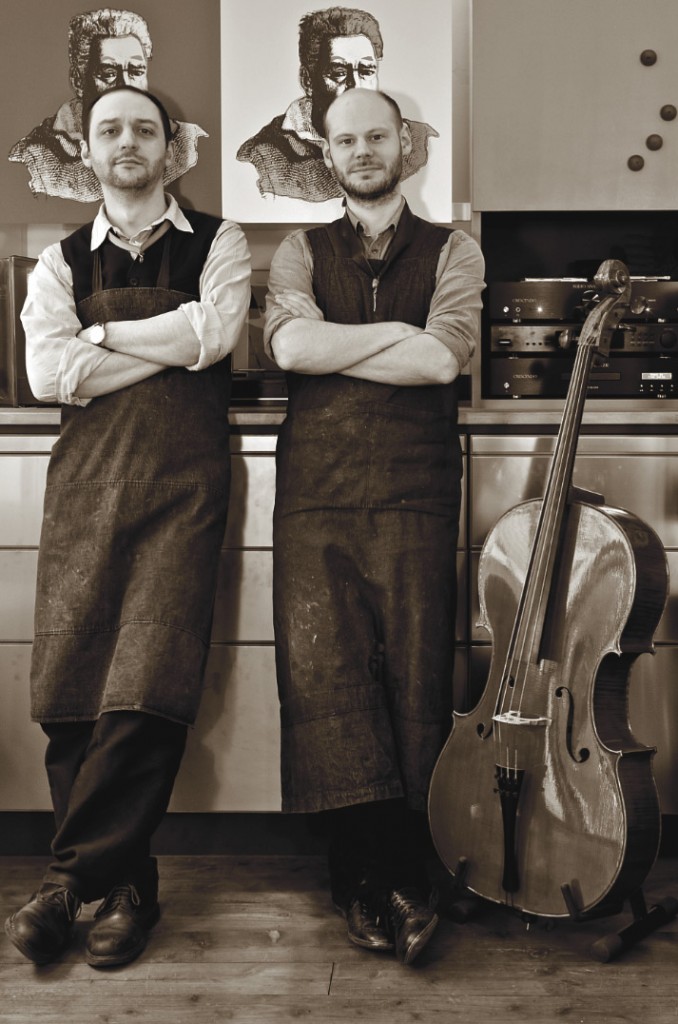 L'Atelier d'Arthur perpétue le concept de François Xavier Tourte
L'Atelier d'Arthur, 3 Rue Truffaut, Paris, is the workshop where Arthur Dubroca (shown on the left of the picture) and Alexandre Aumont (on the right) work. Like Yann they both trained at Mirecourt violin making school.
In 1995, Arthur Dubroca was the assistant of Mads Hjorth a violin maker based in Copenhagen, in 1996 he became the assistant of bow maker Jean-François Raffin based in Paris.
By 2004, after having gained extensive experience, Arthur opened his own workshop. In 2005 Alexandre Aumont joined him as a business partner. Some of their successes include Alexandre receiving a silver medal in 2007, for his cello bow at the International bow making competition, in Manchester.
Helping to conserve our natural resources
L'atelier d'Arthur is taking part in the IPCI-COMURNAT, an international Pernambuco Conservation Initiative. It contributes to preserving the pernambuco wood, which has been used for almost three centuries to make bow sticks.
L'Atelier d'Arthur
L'Atelier d'Arthur is a very special place where violin makers, bow makers and musicians simply meet.
Where is it ?

3 rue Truffaut
75017 Paris

➥ +33 (0) 1 55 06 12 01