A cello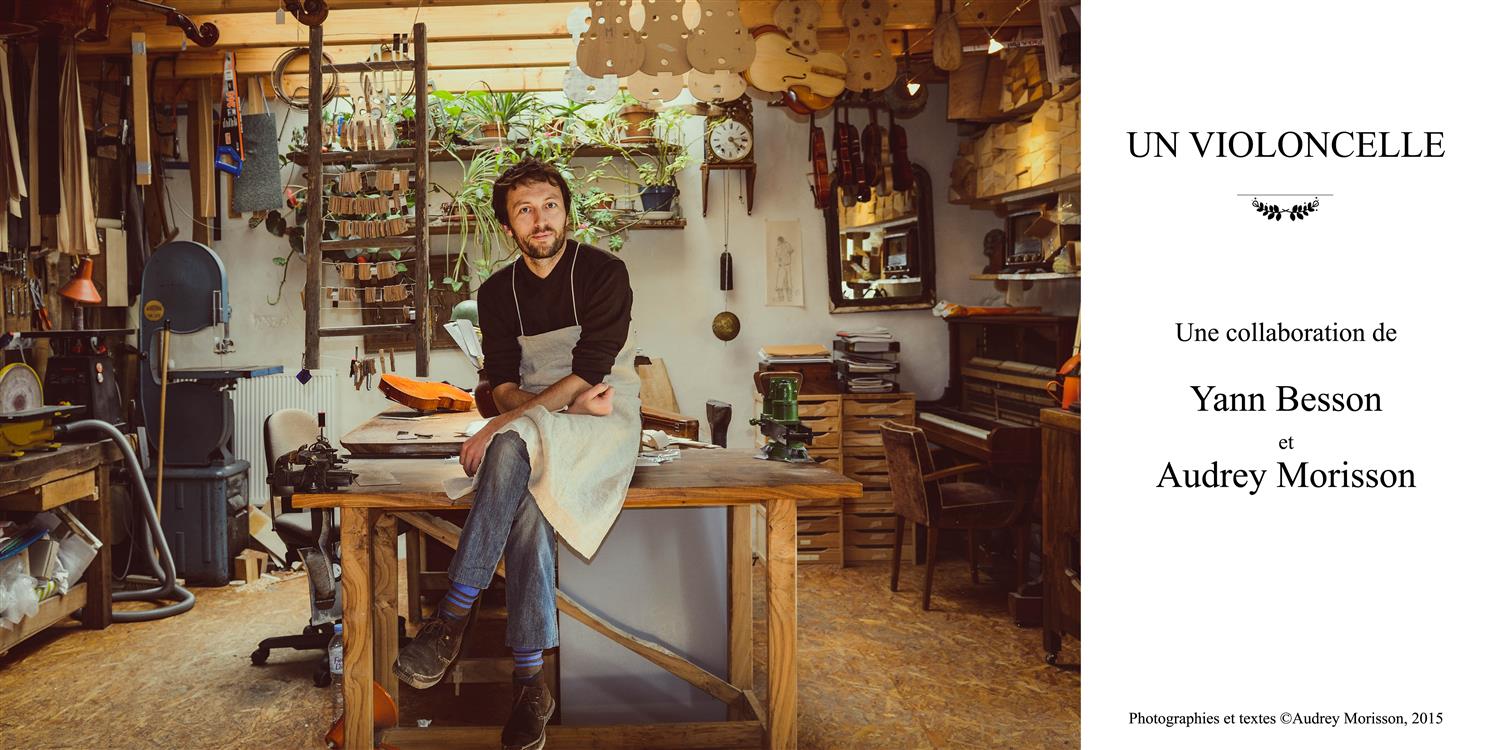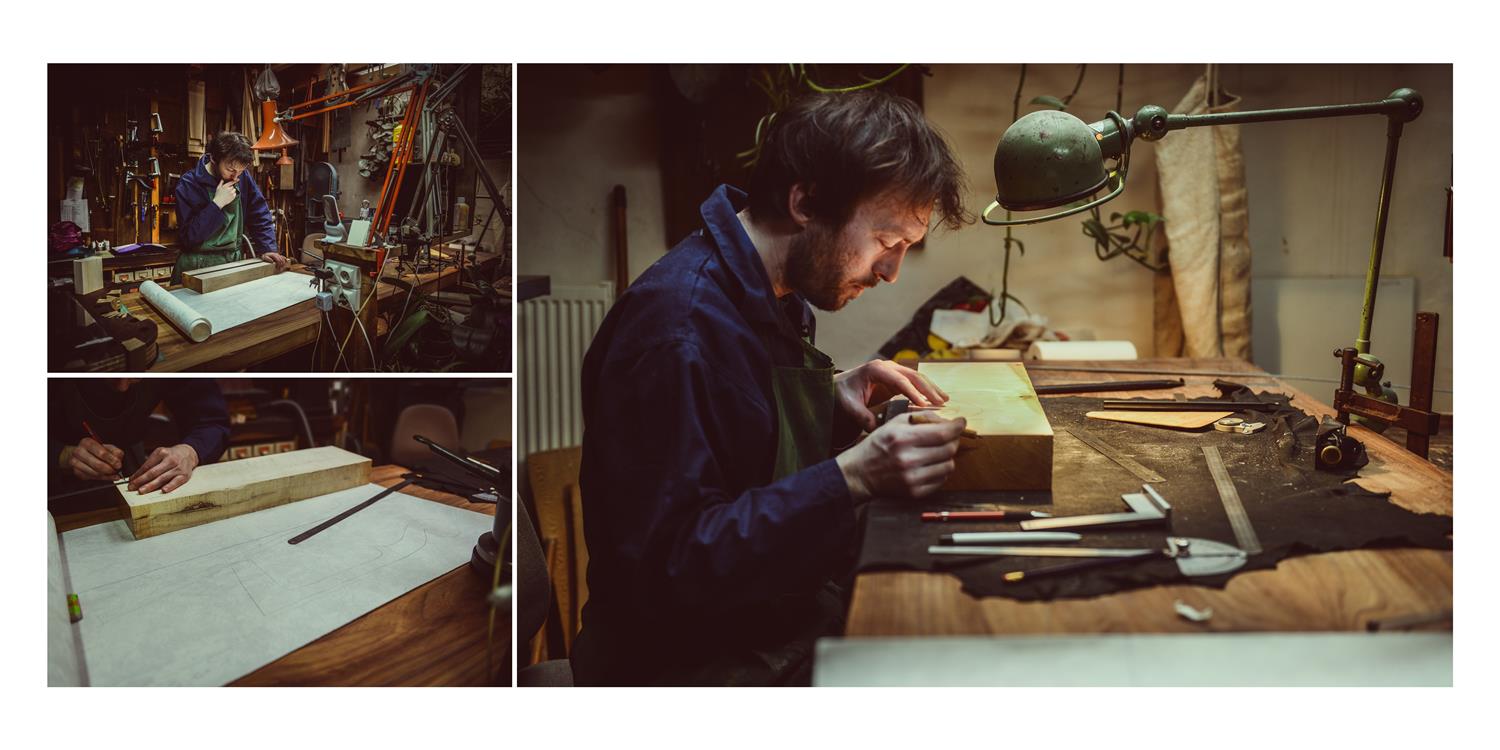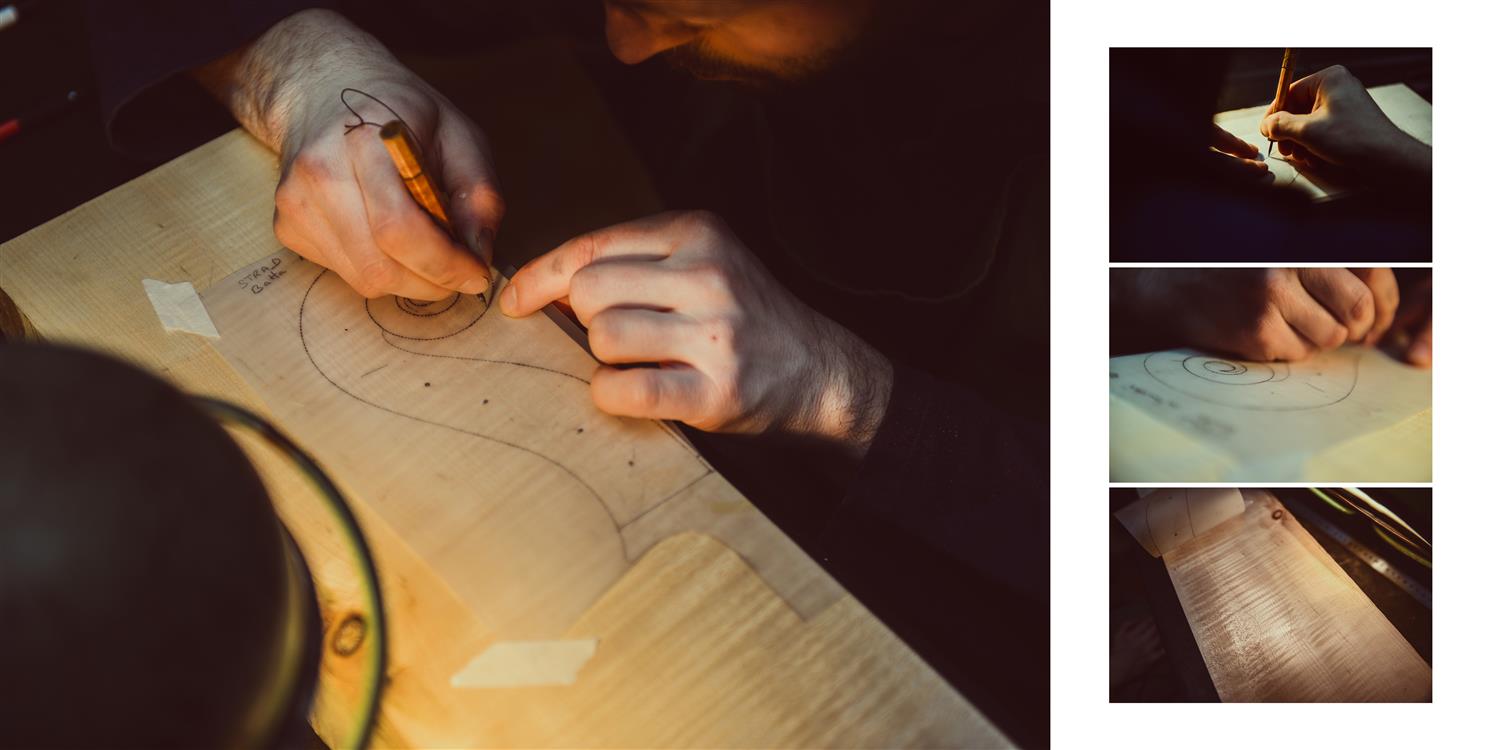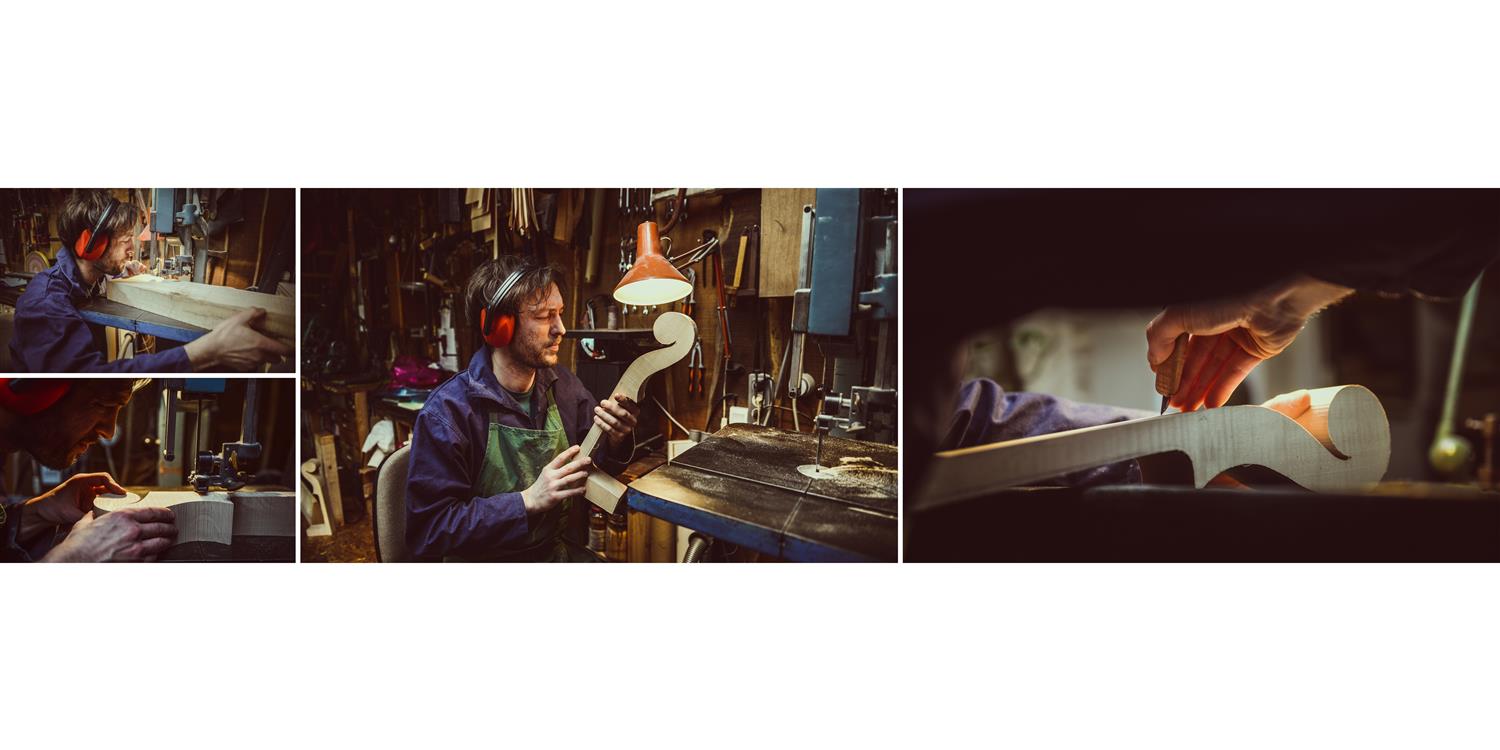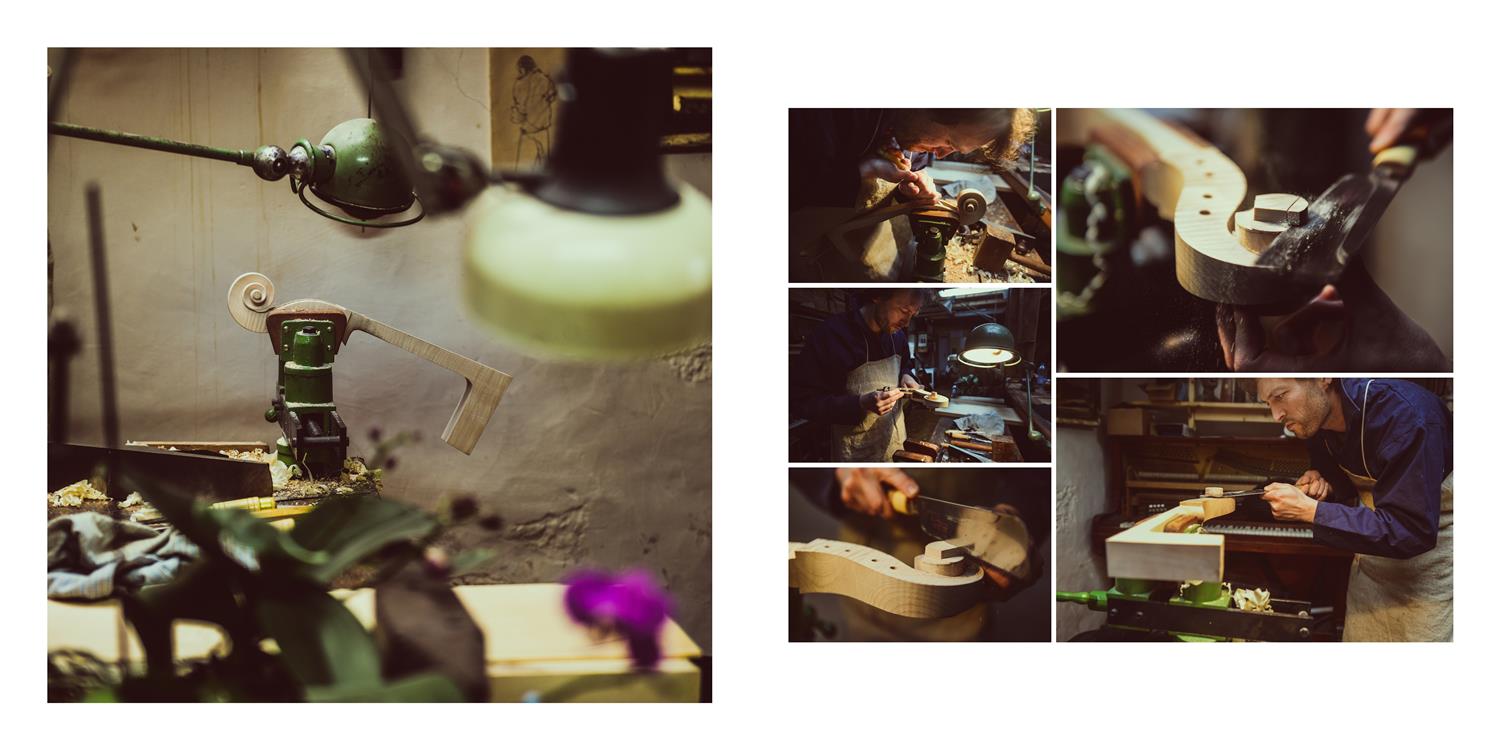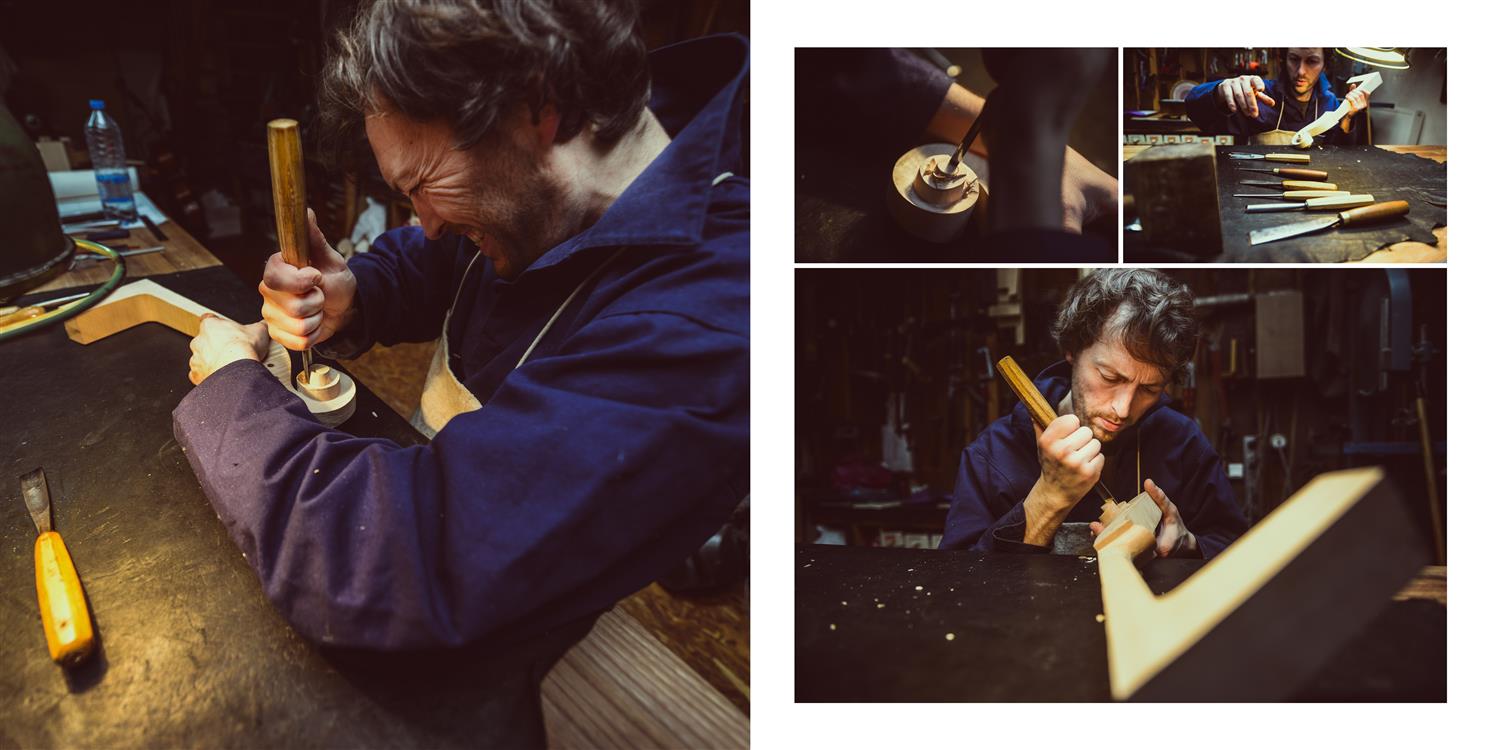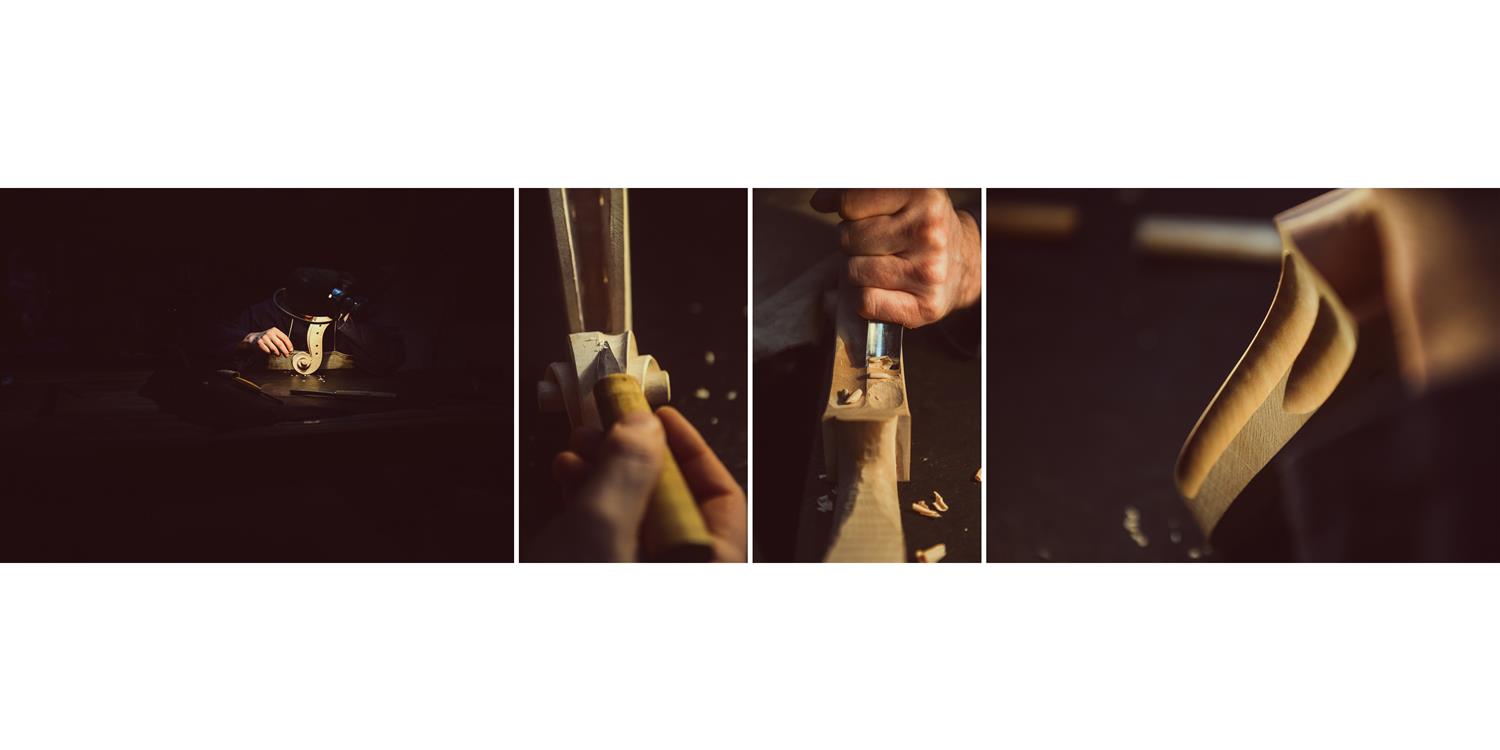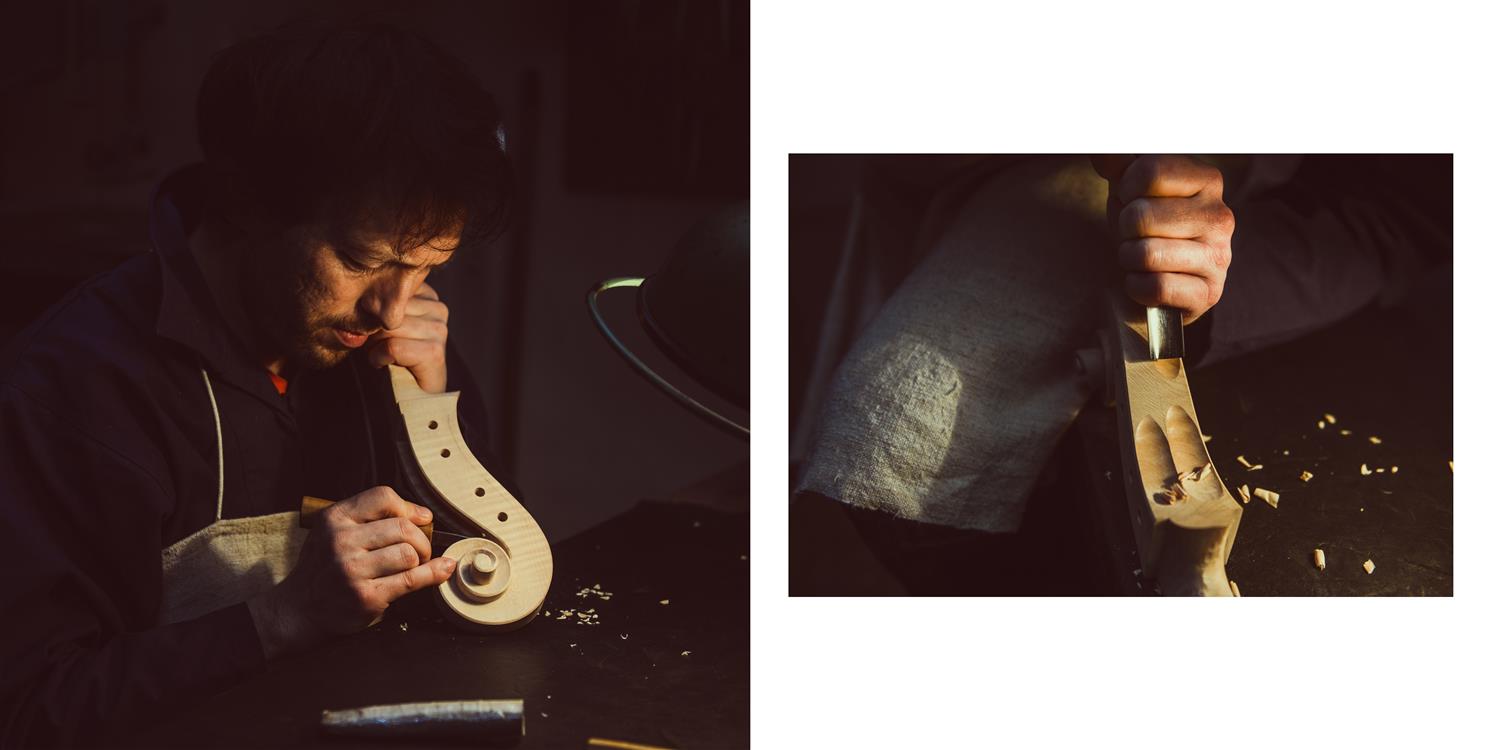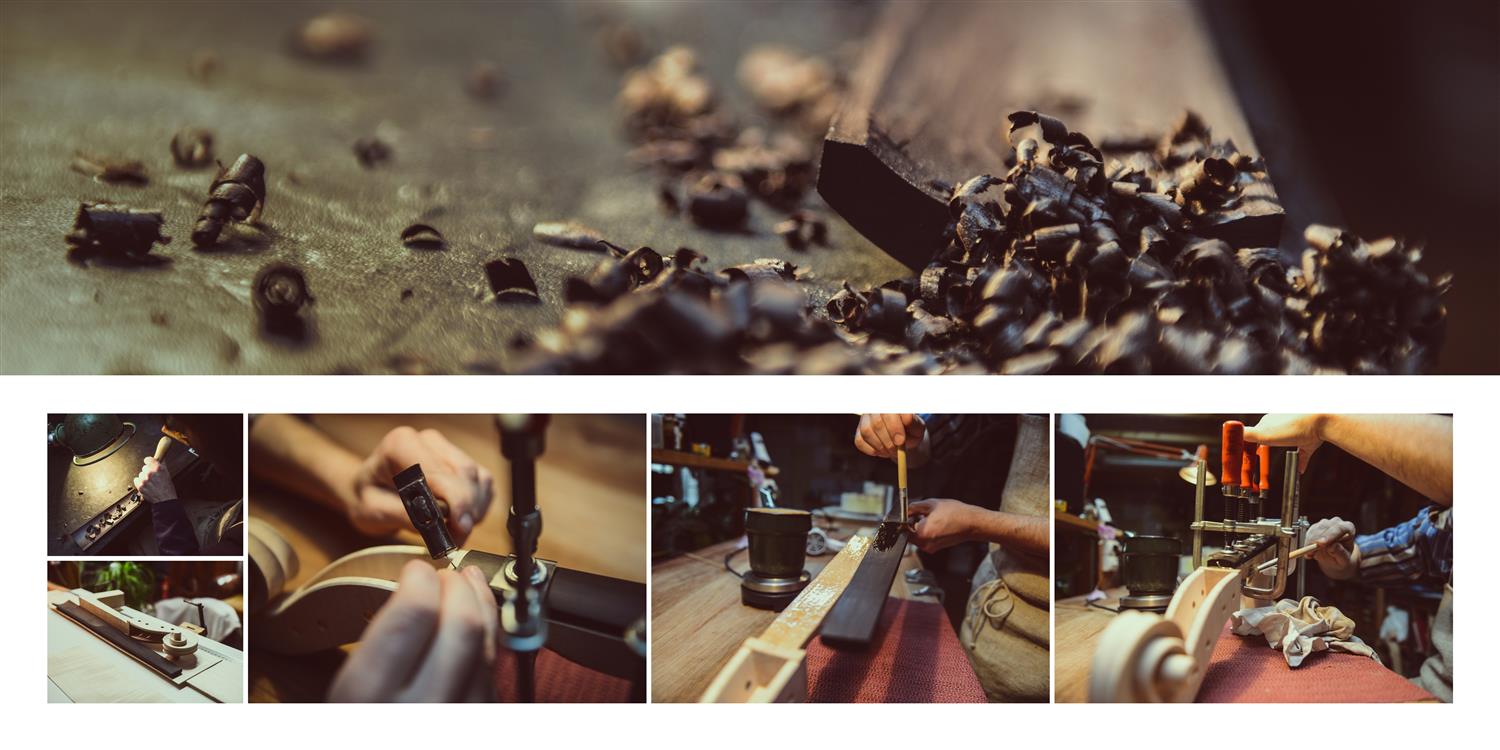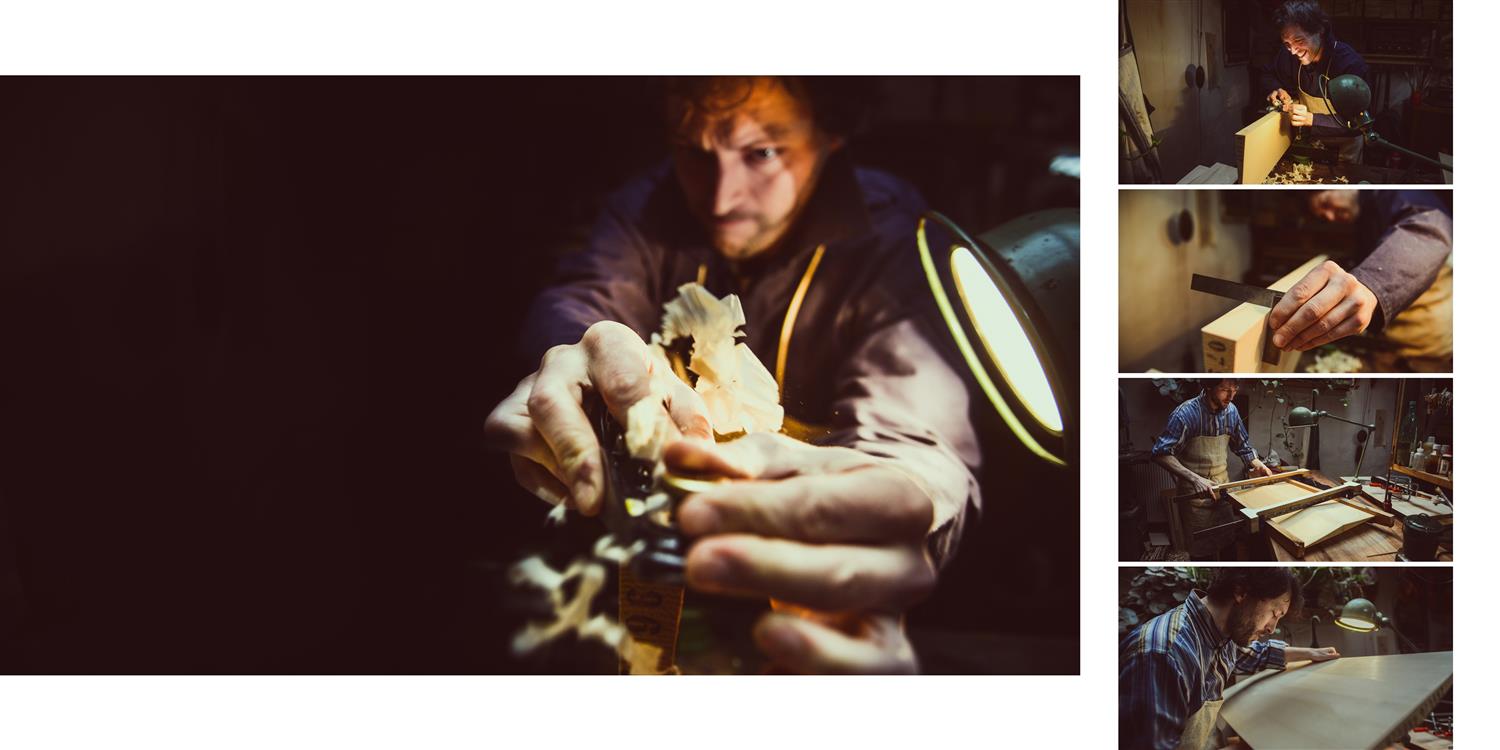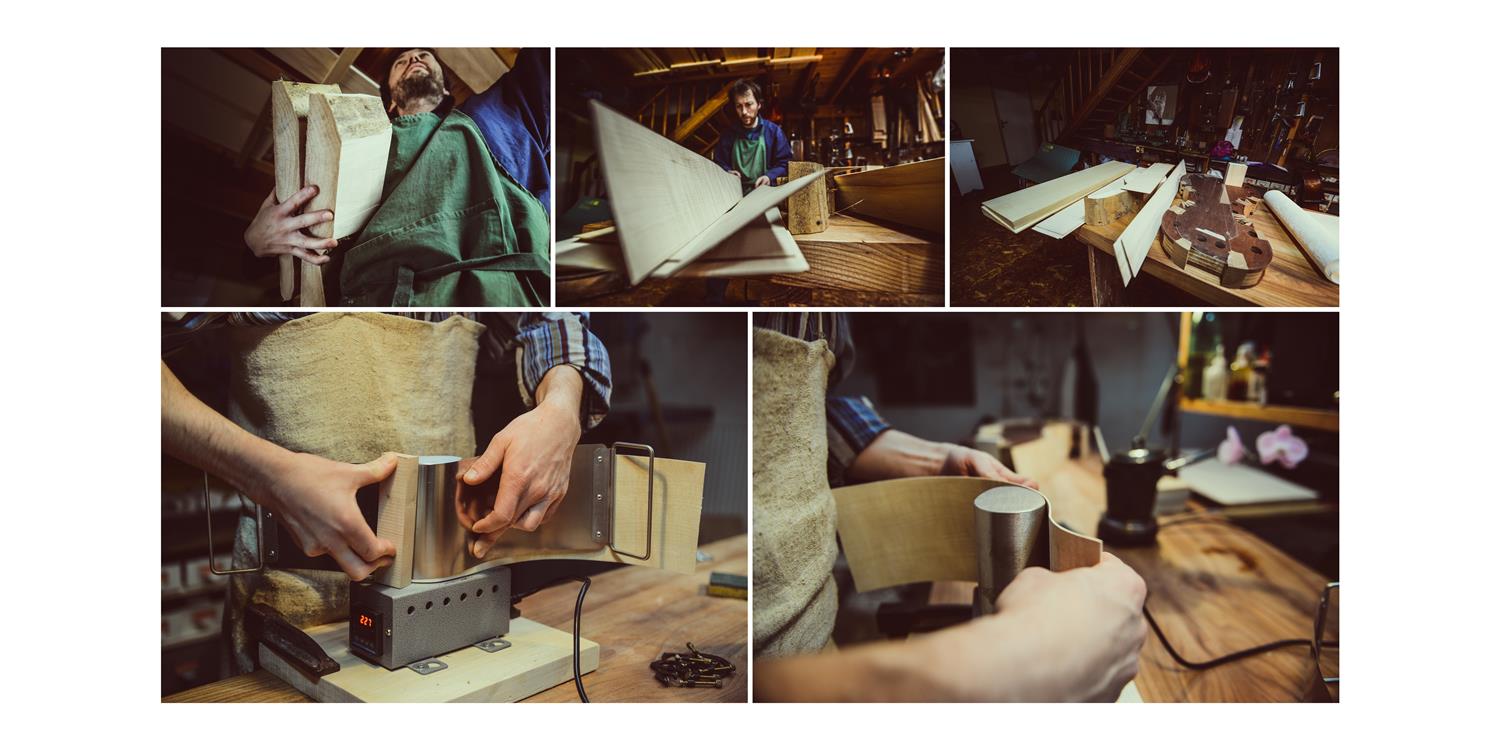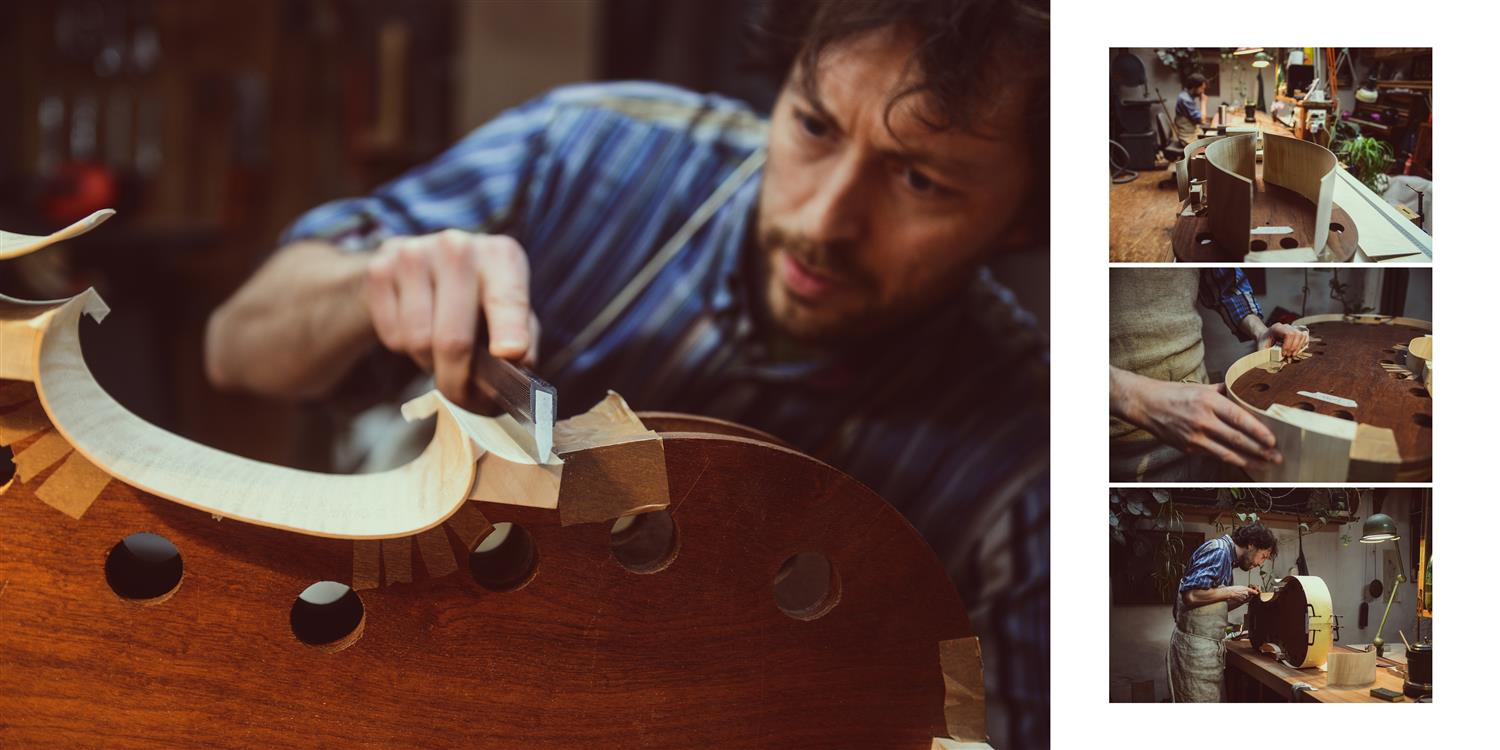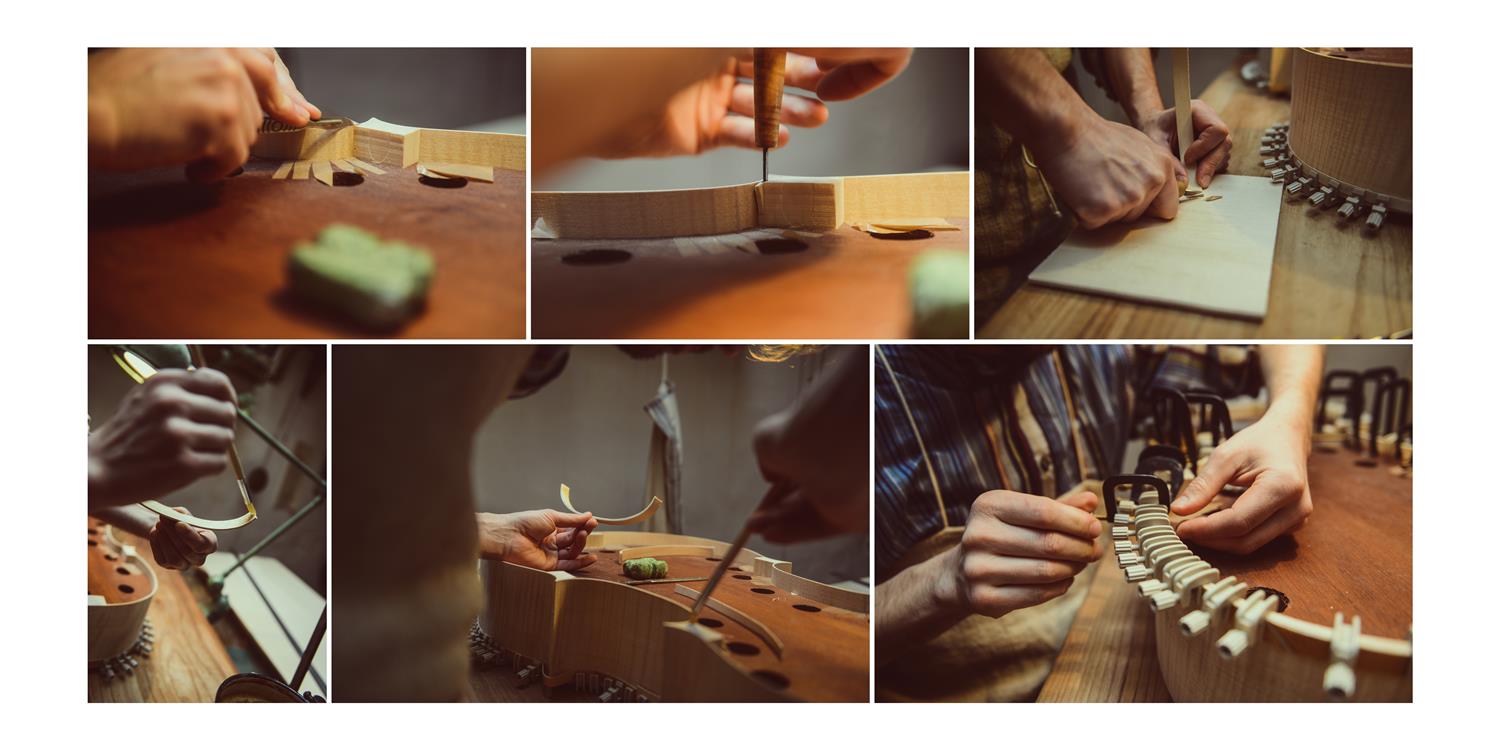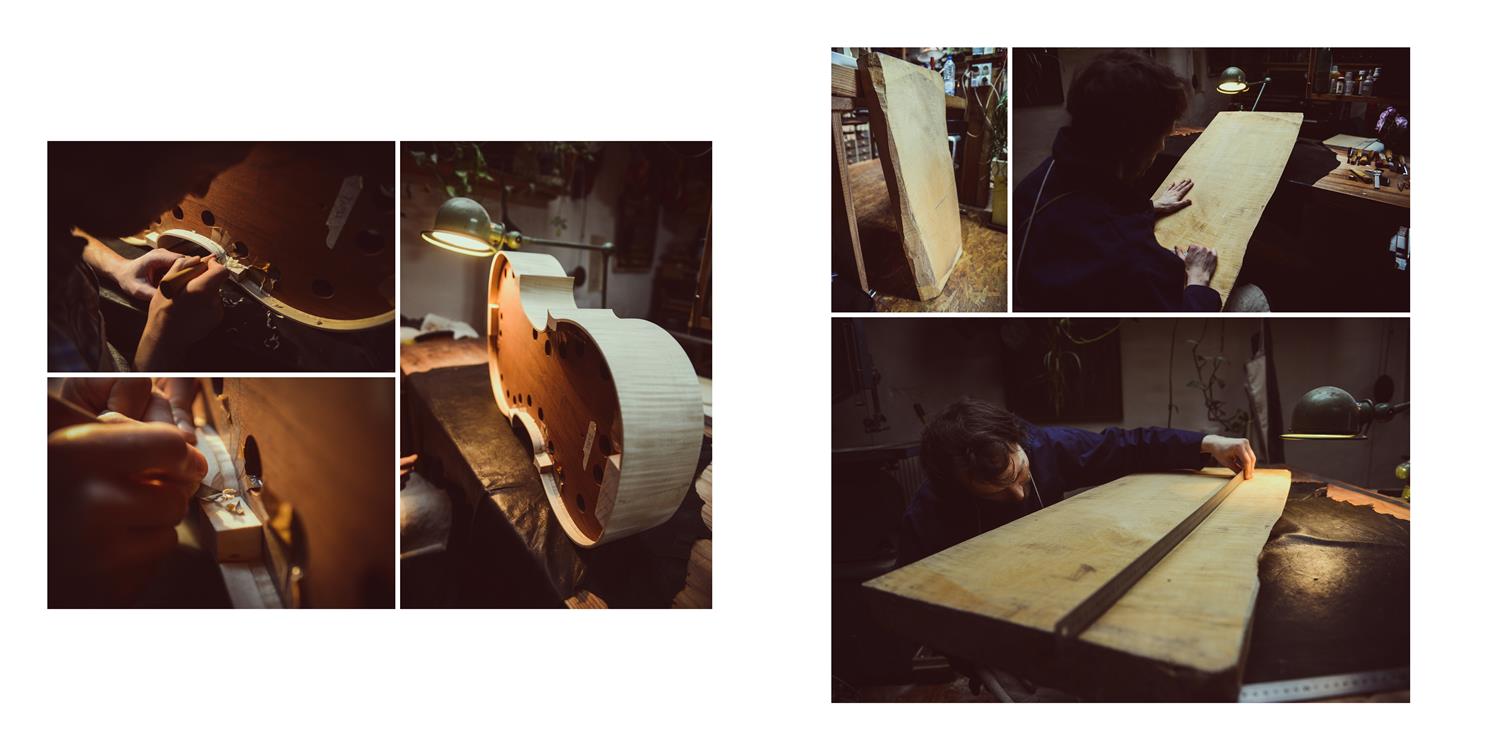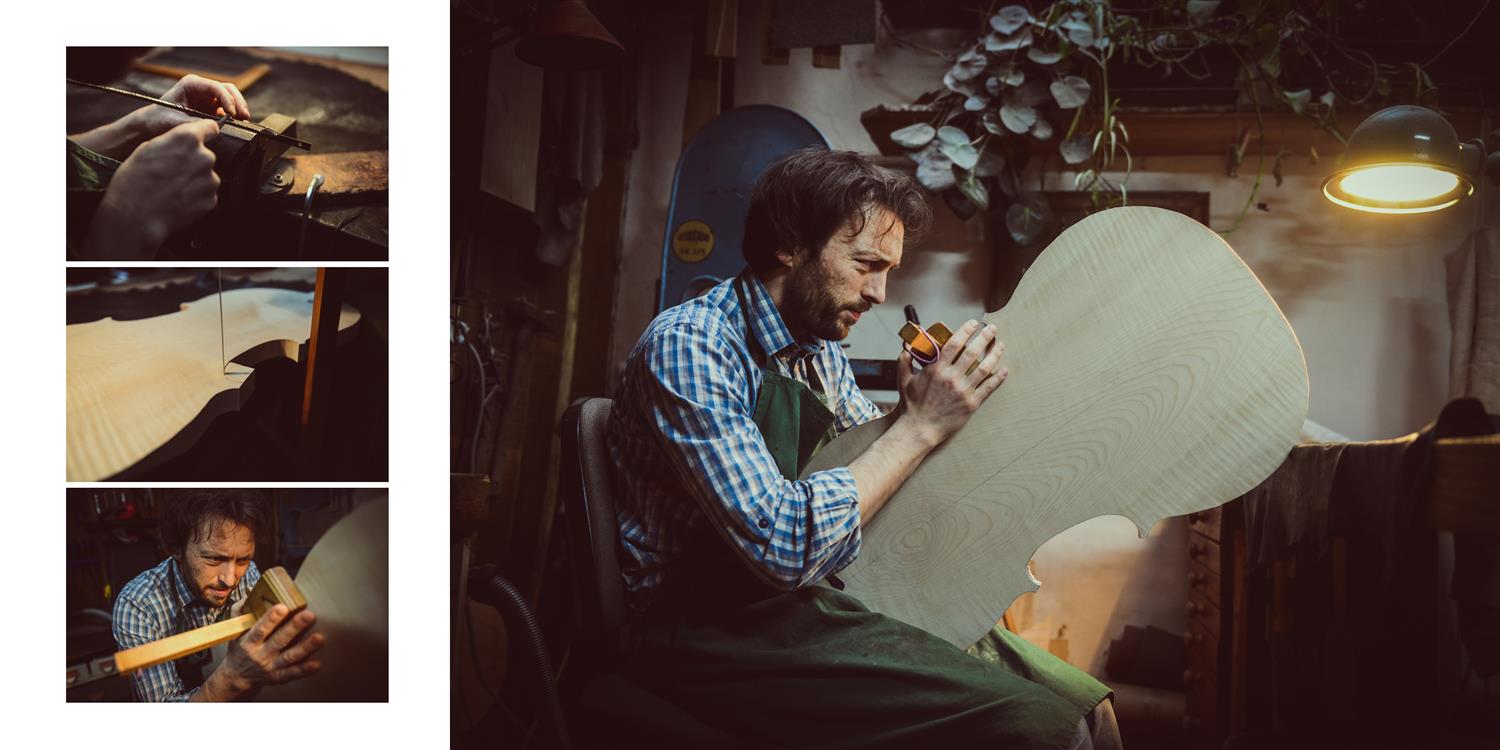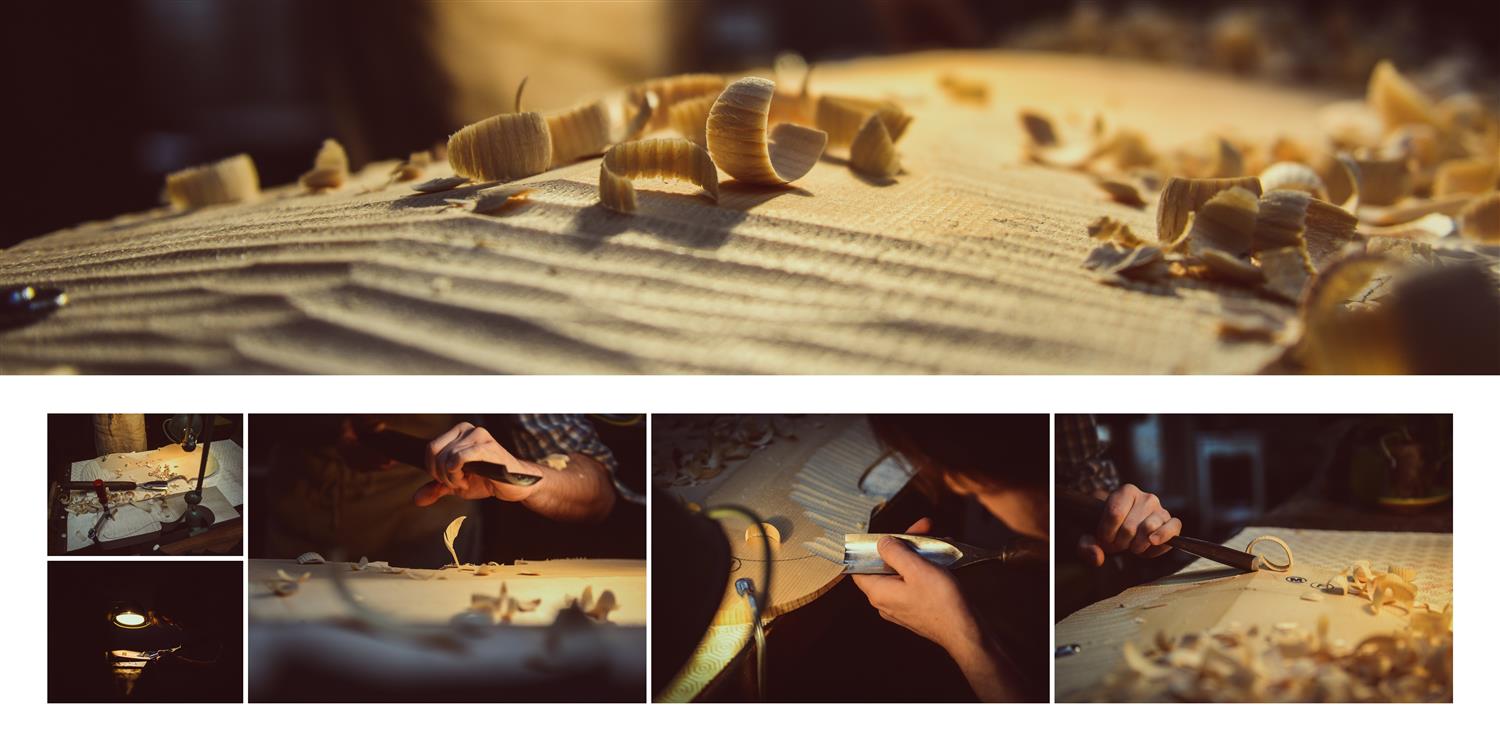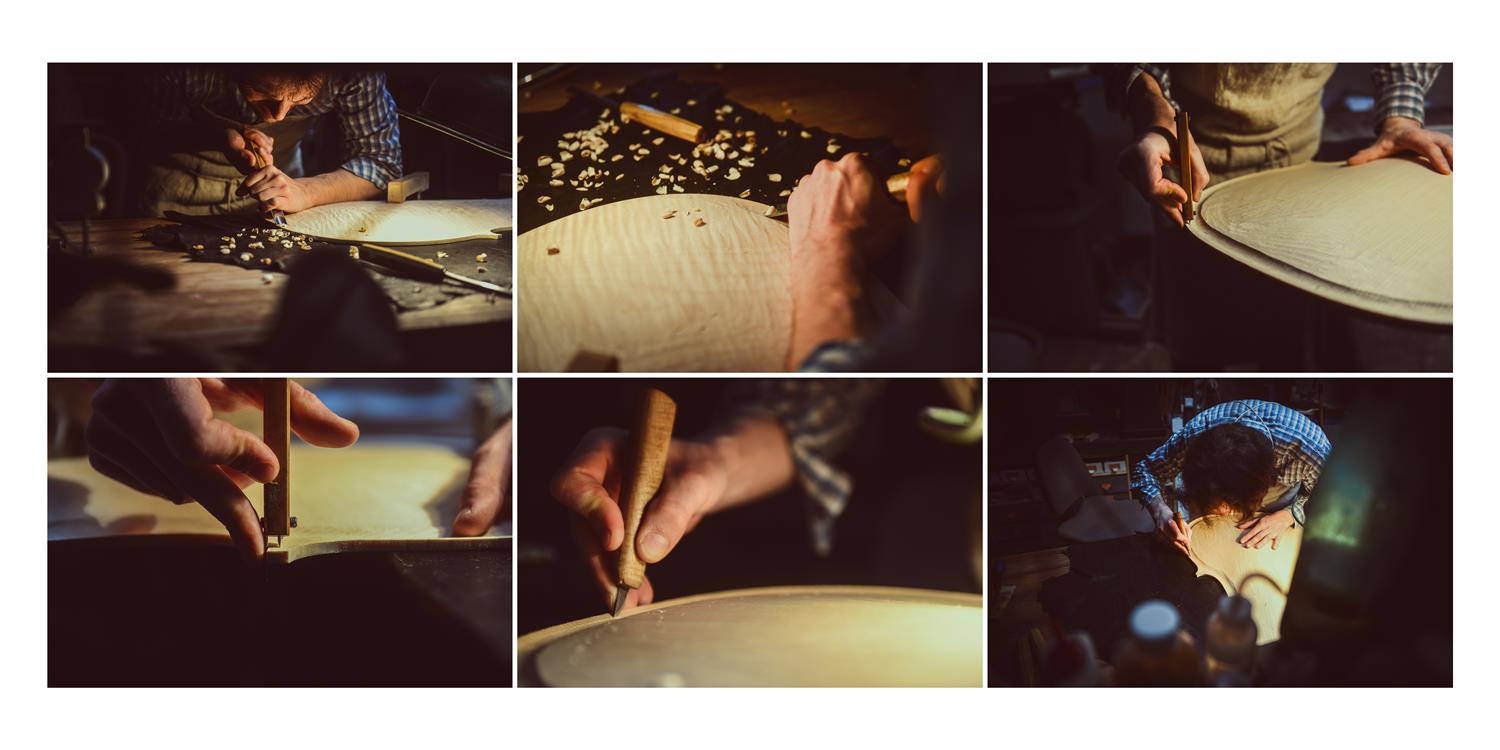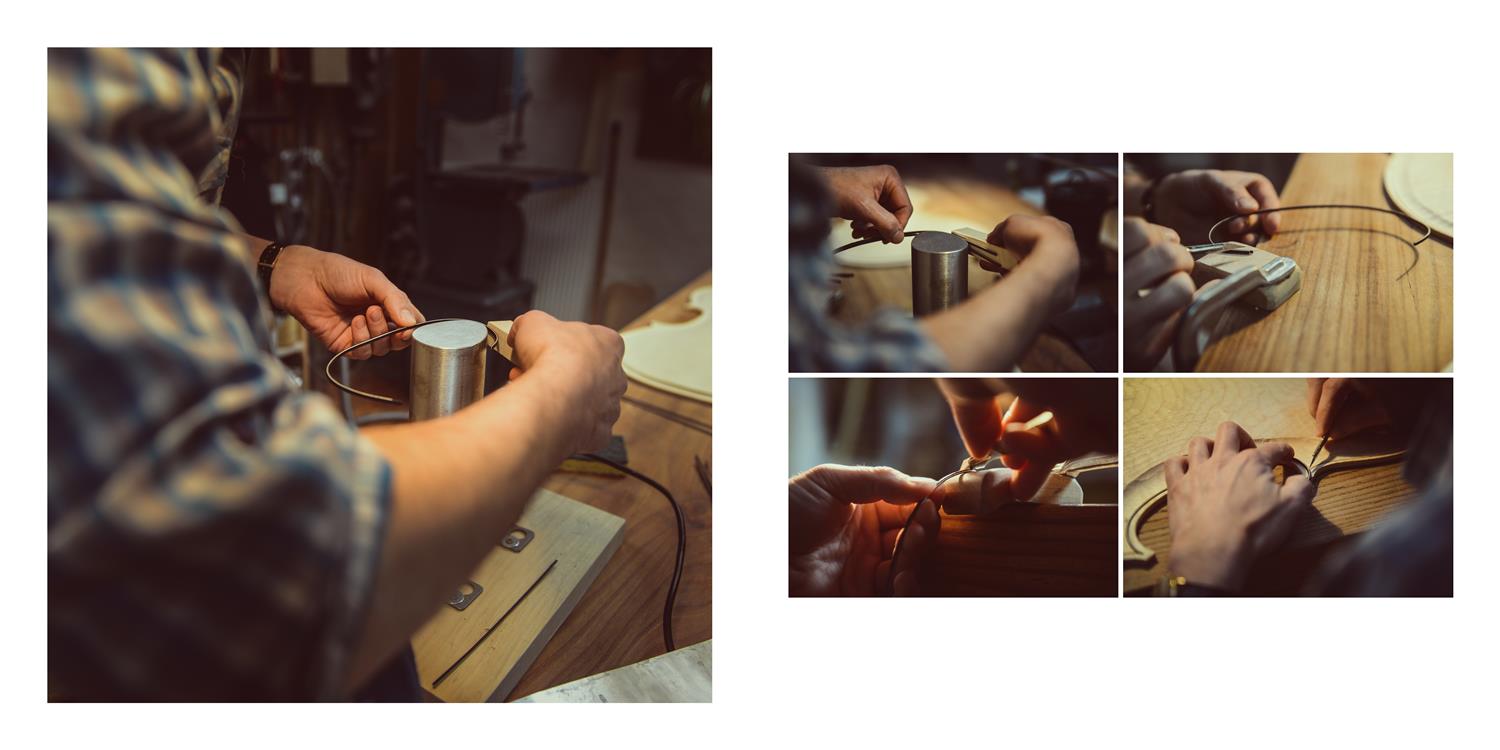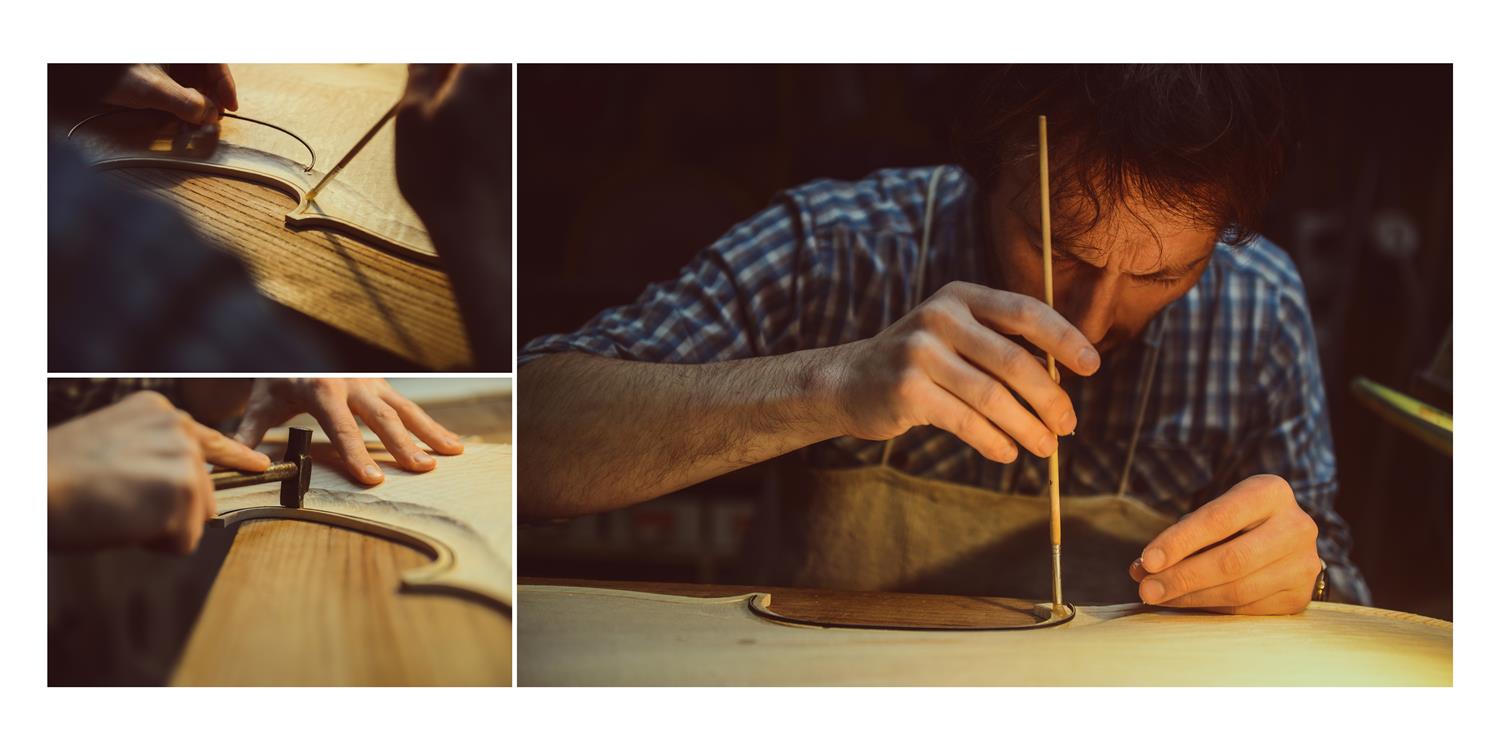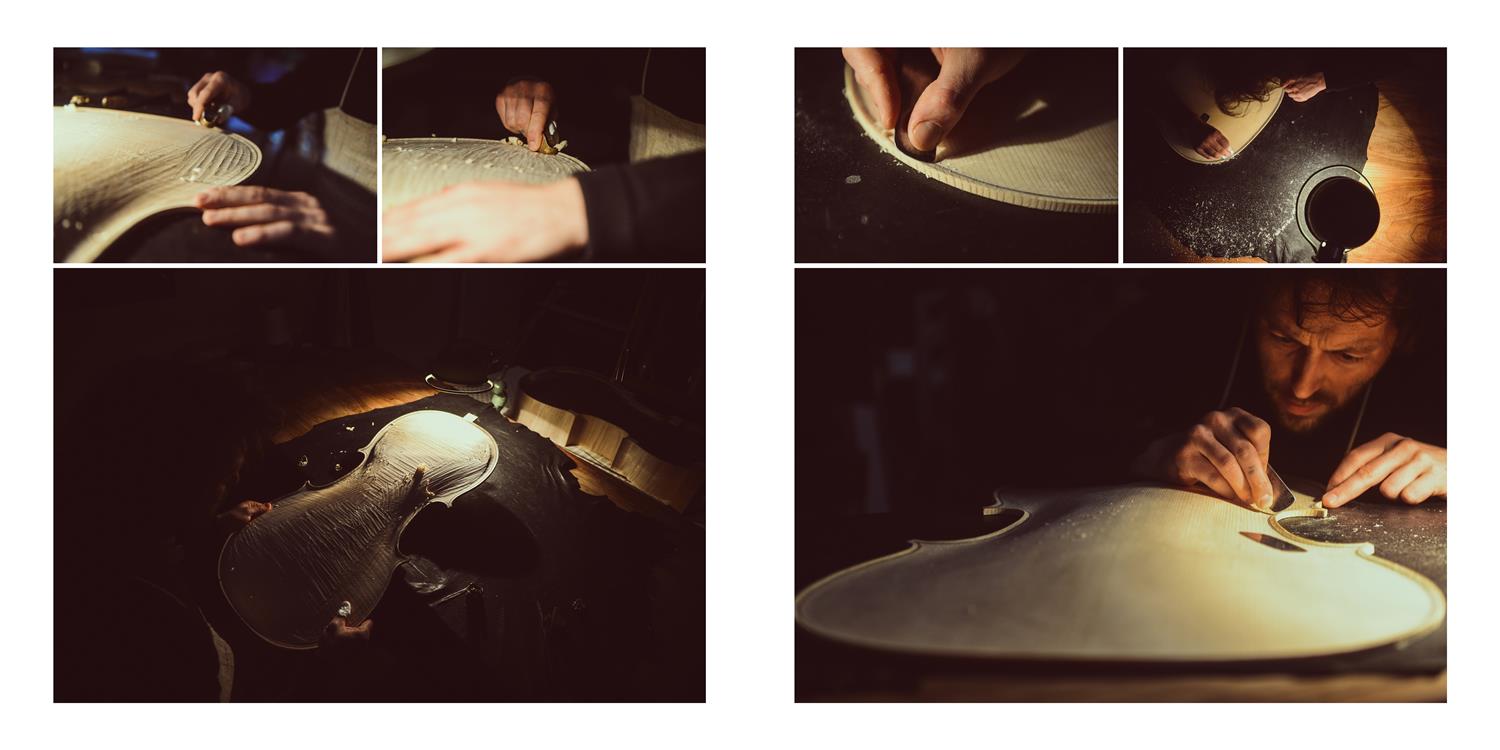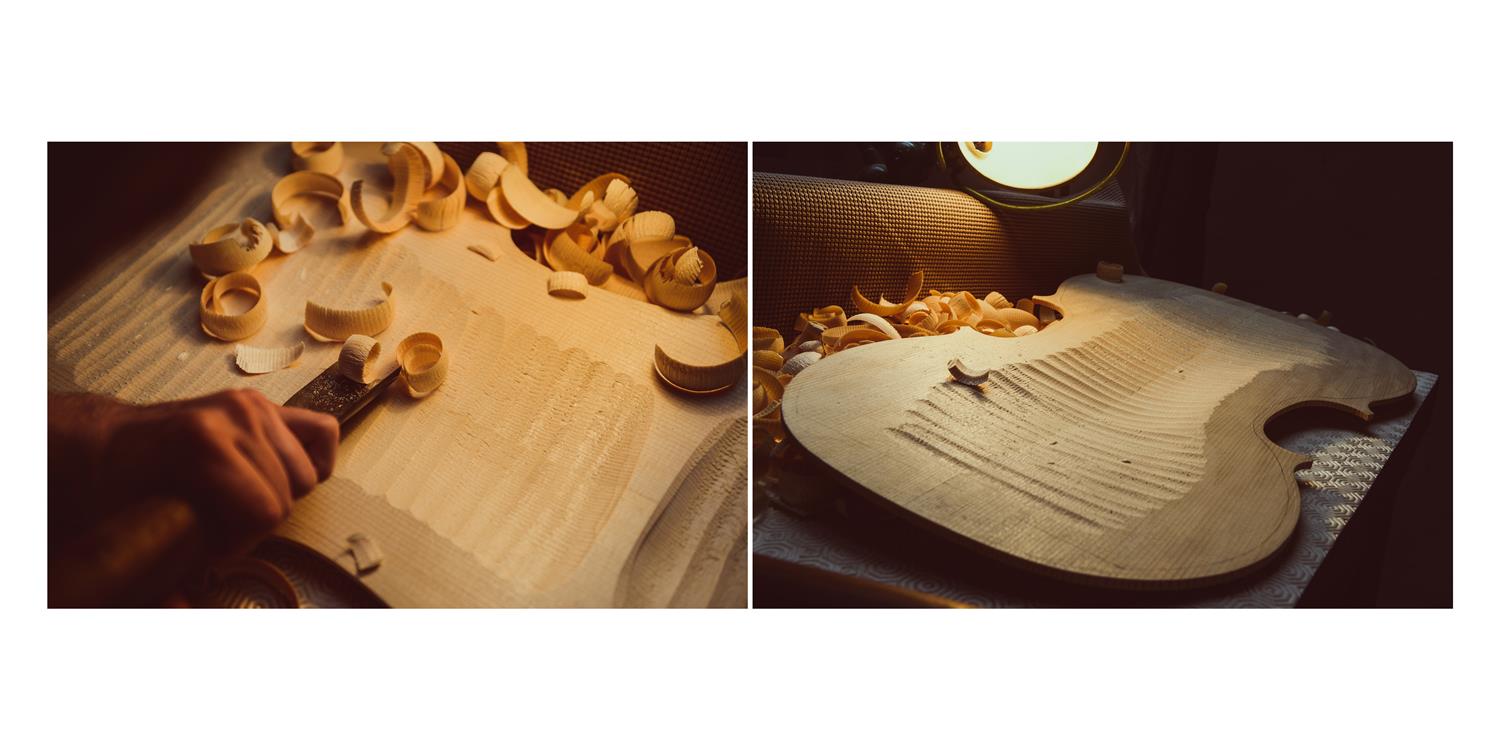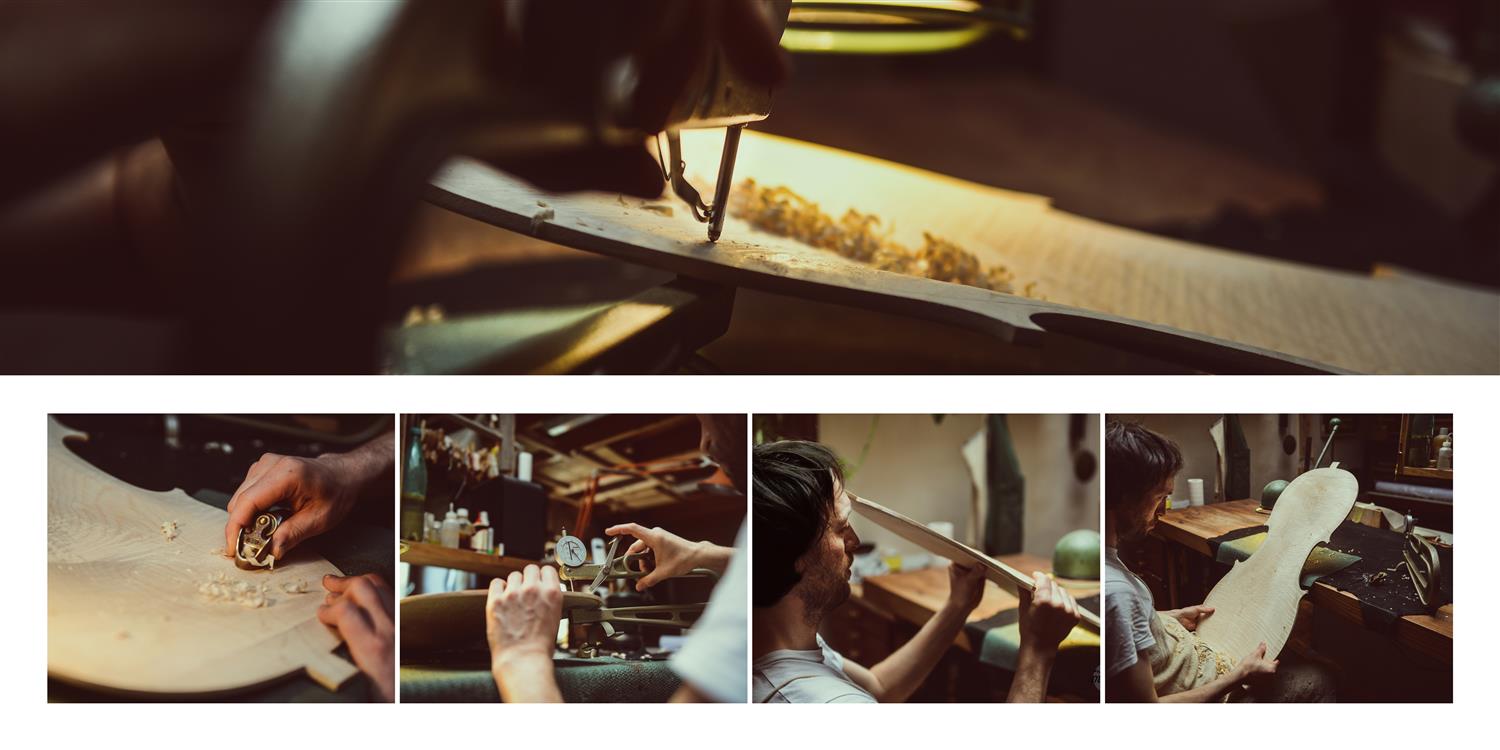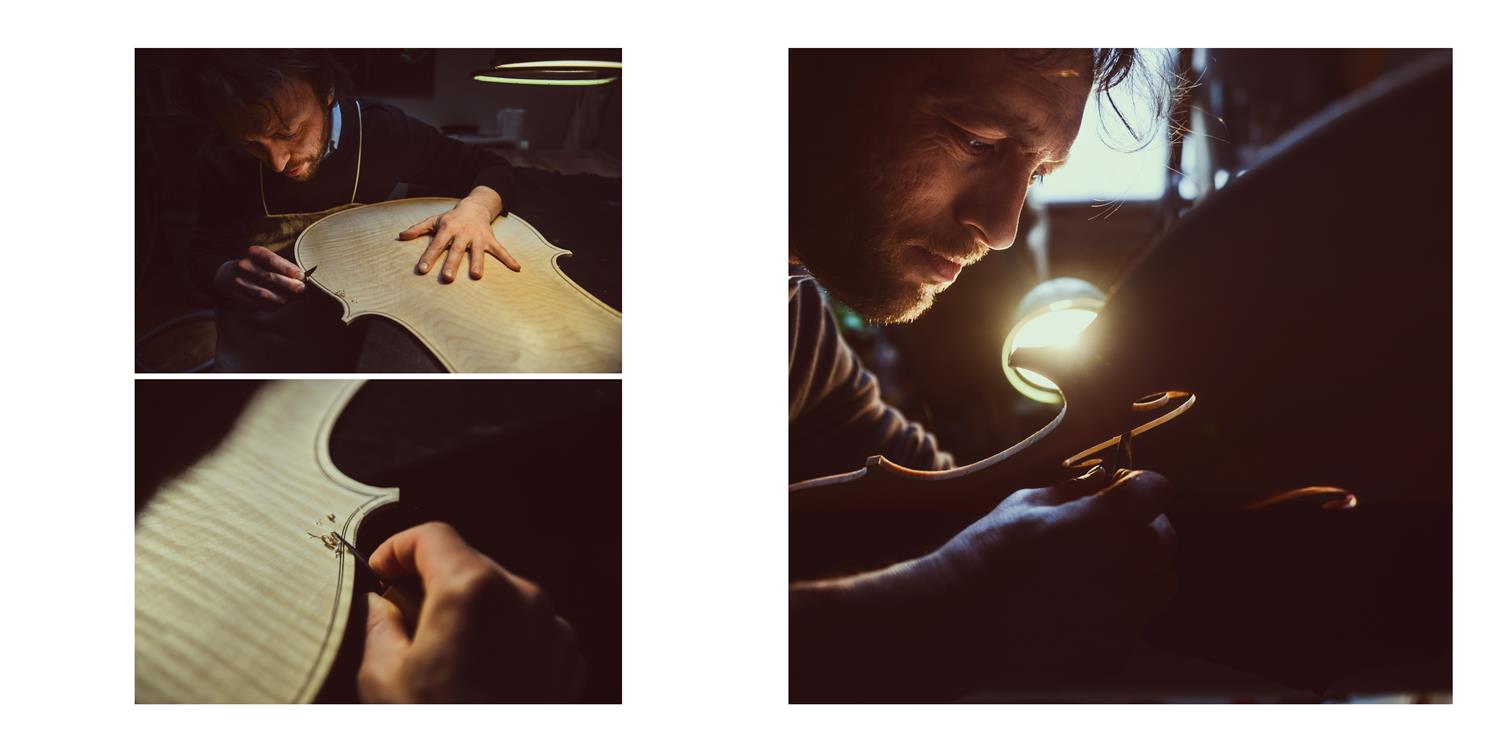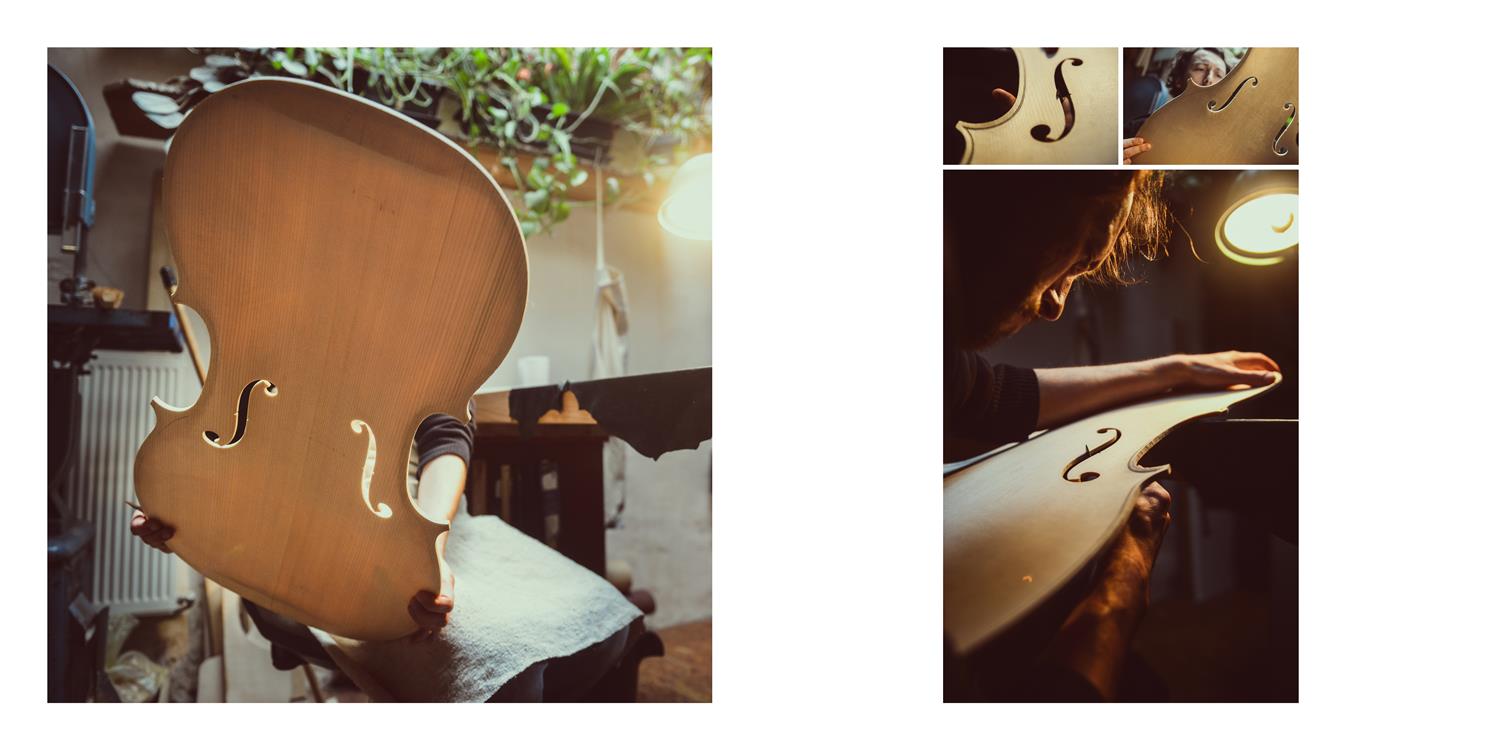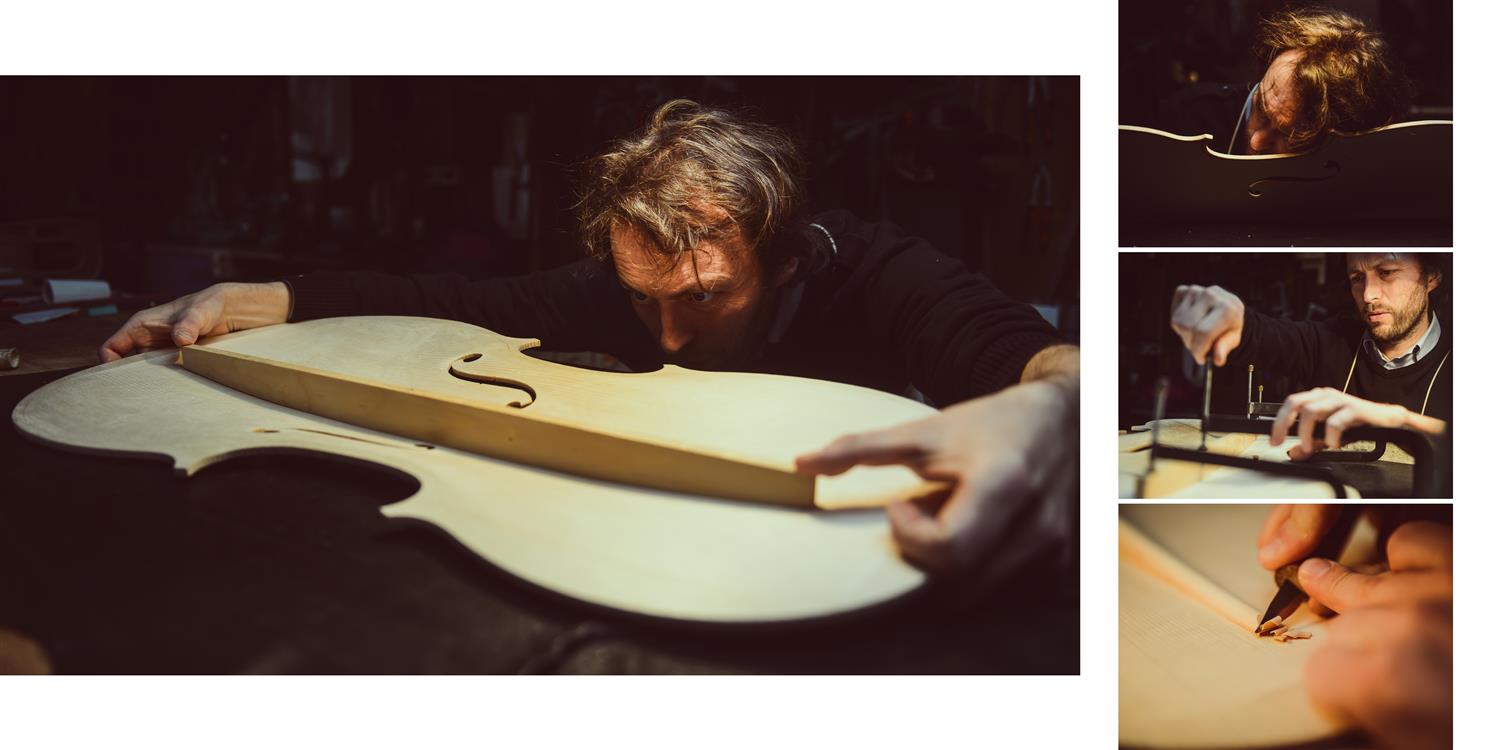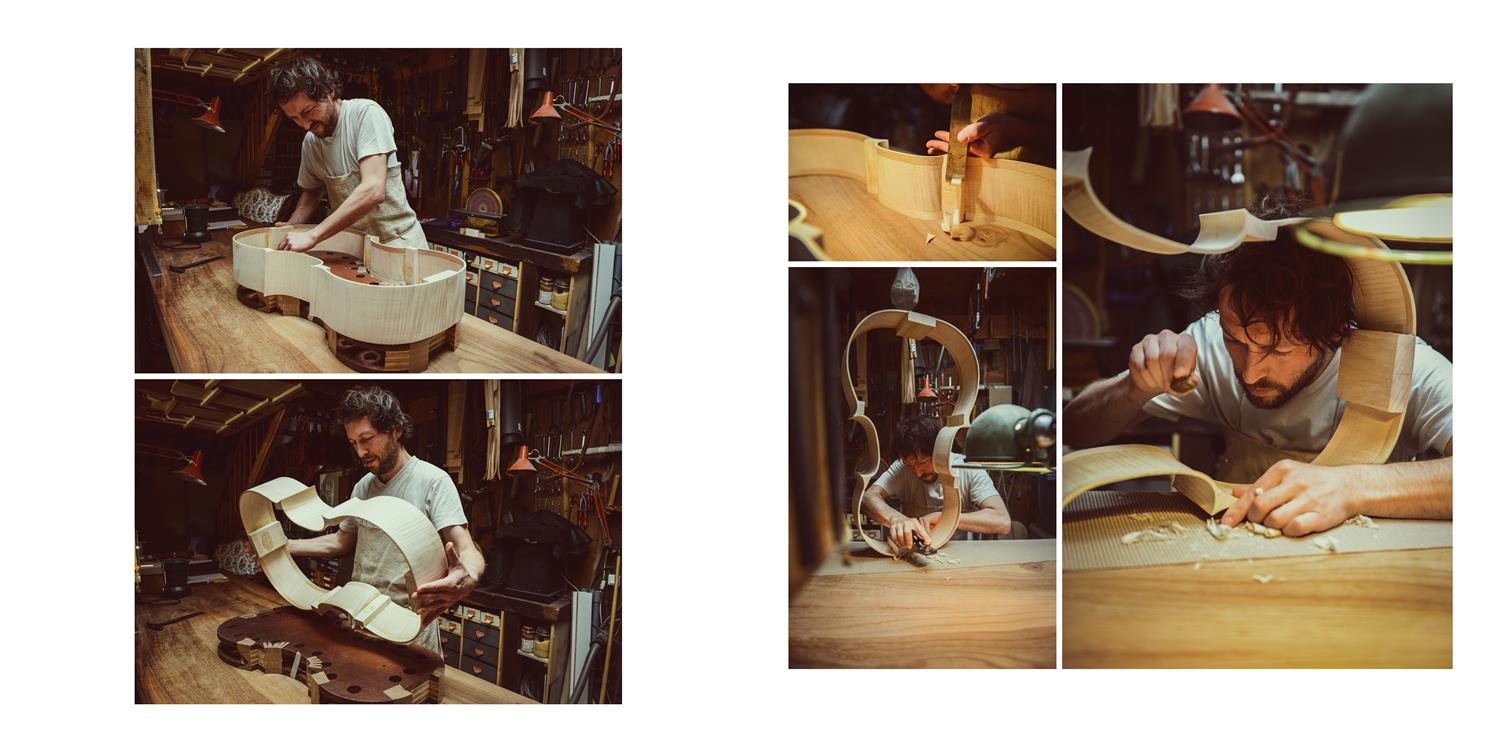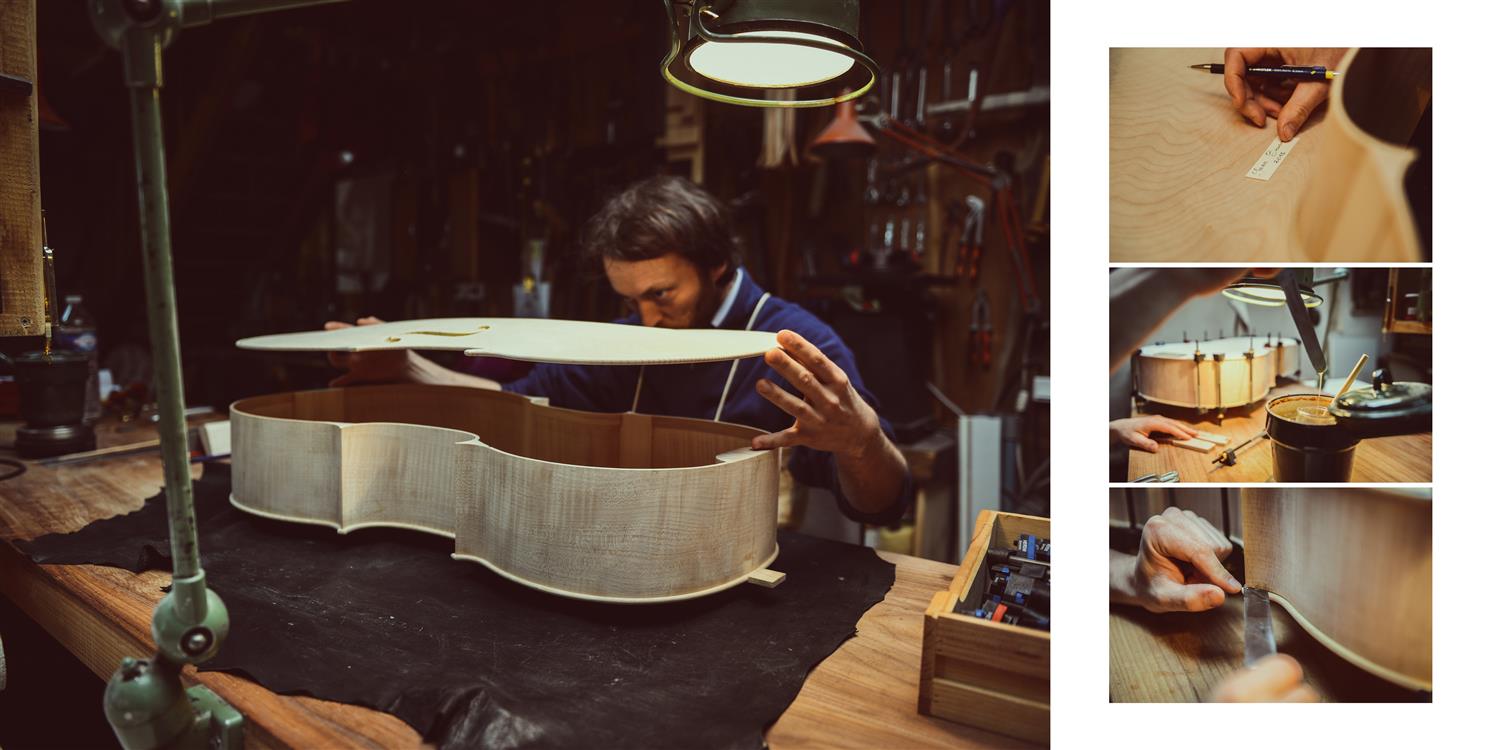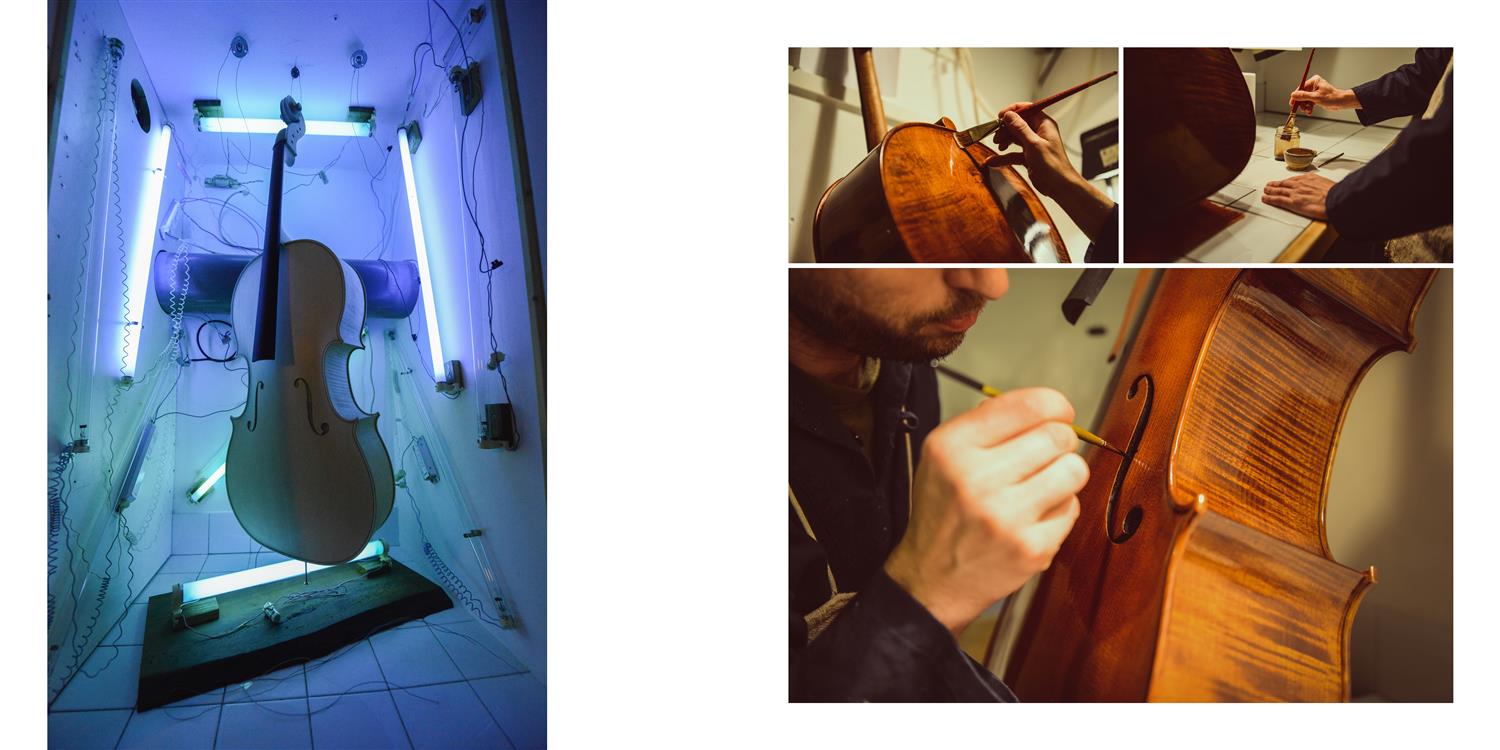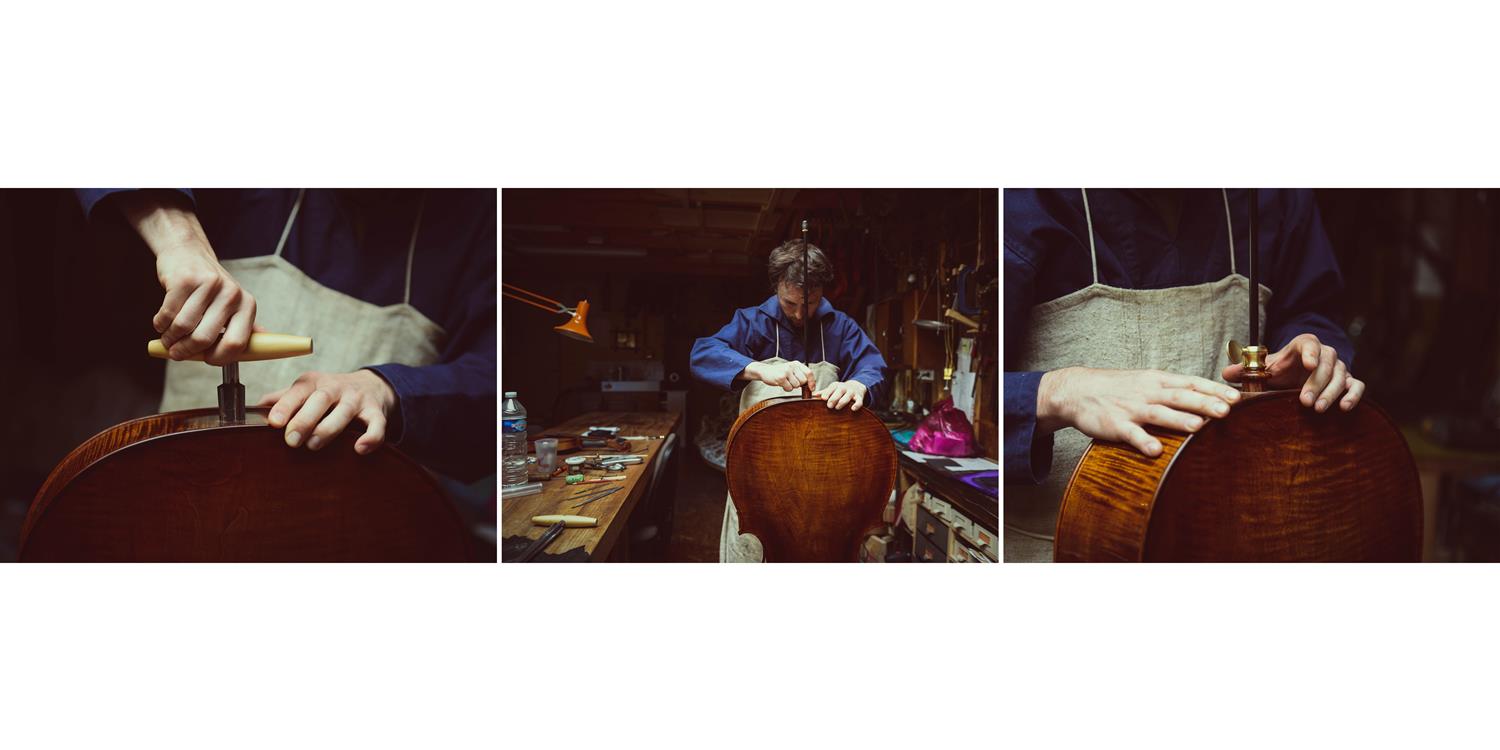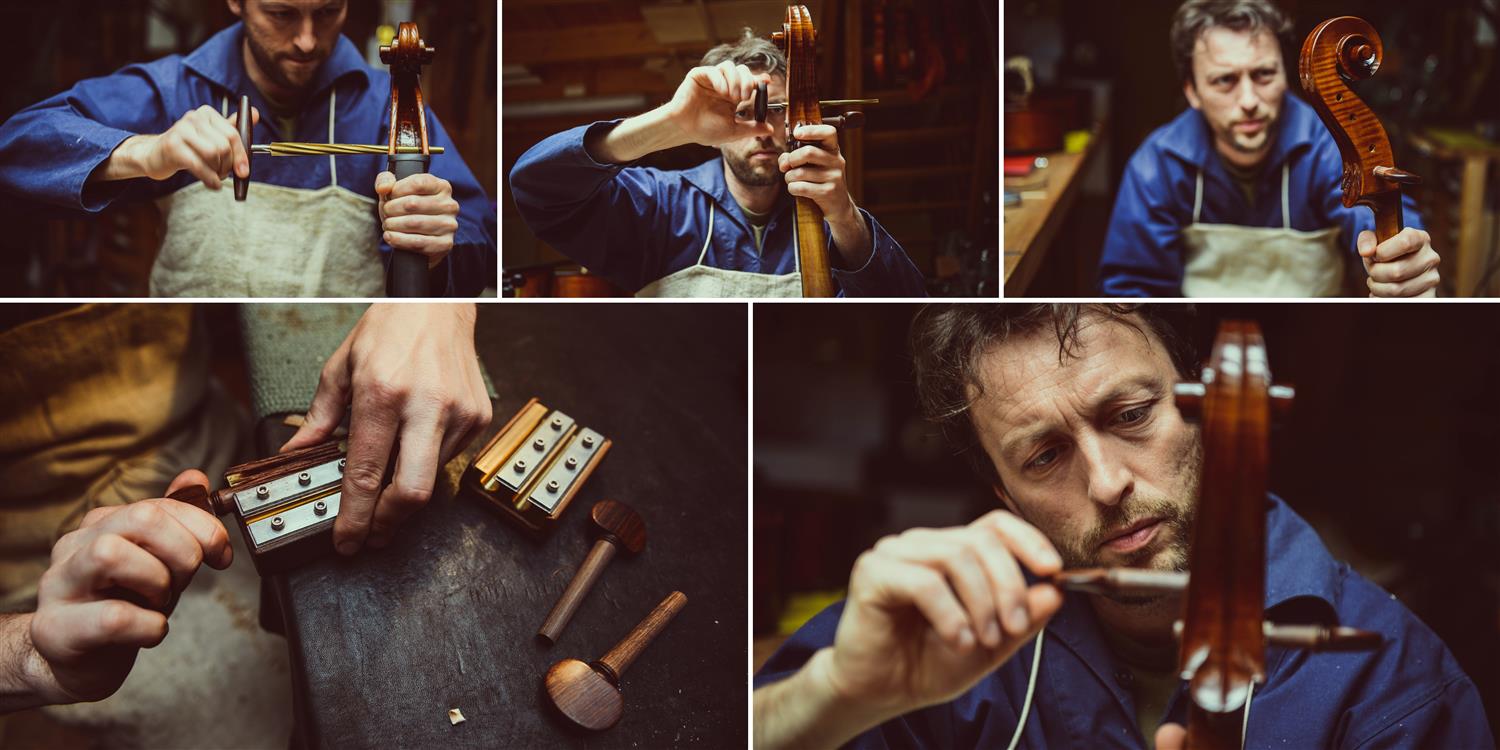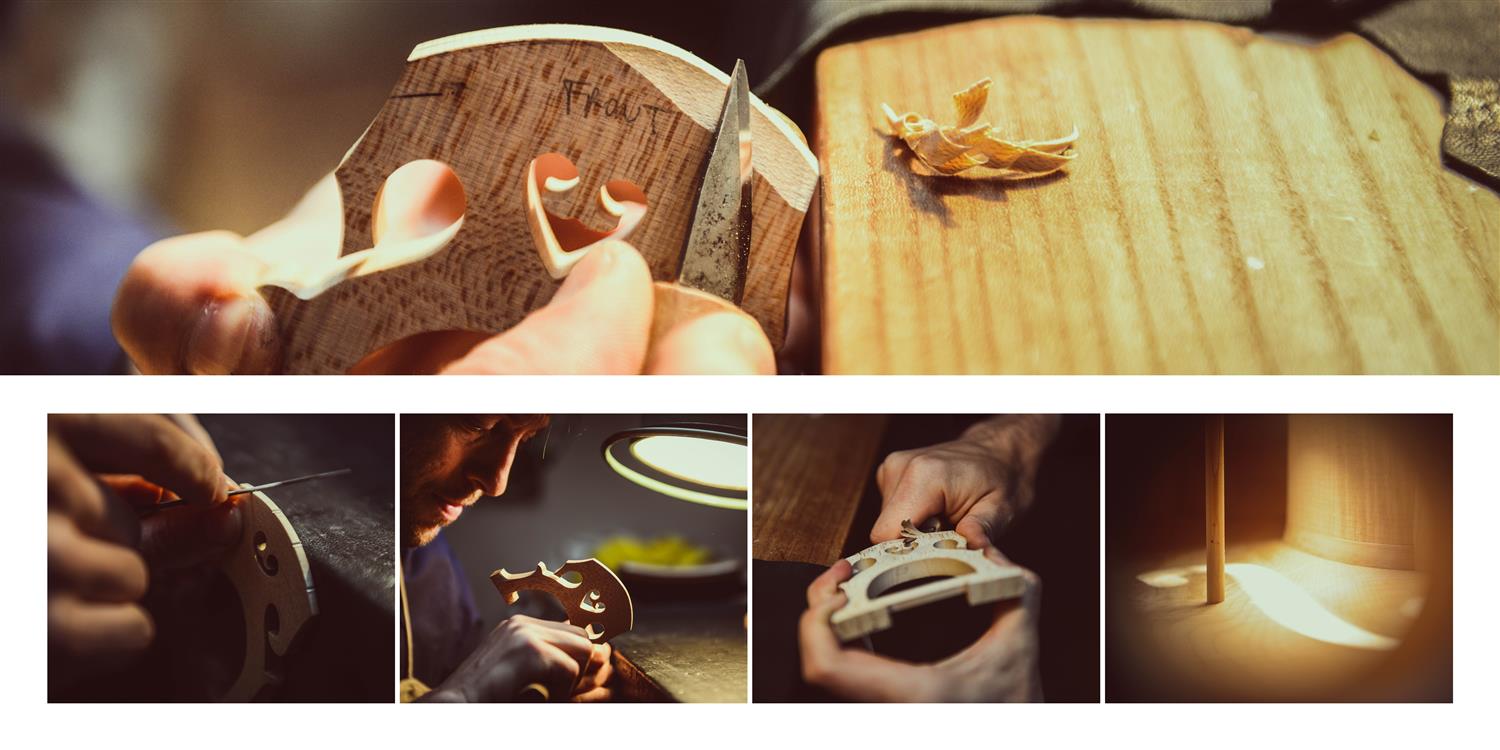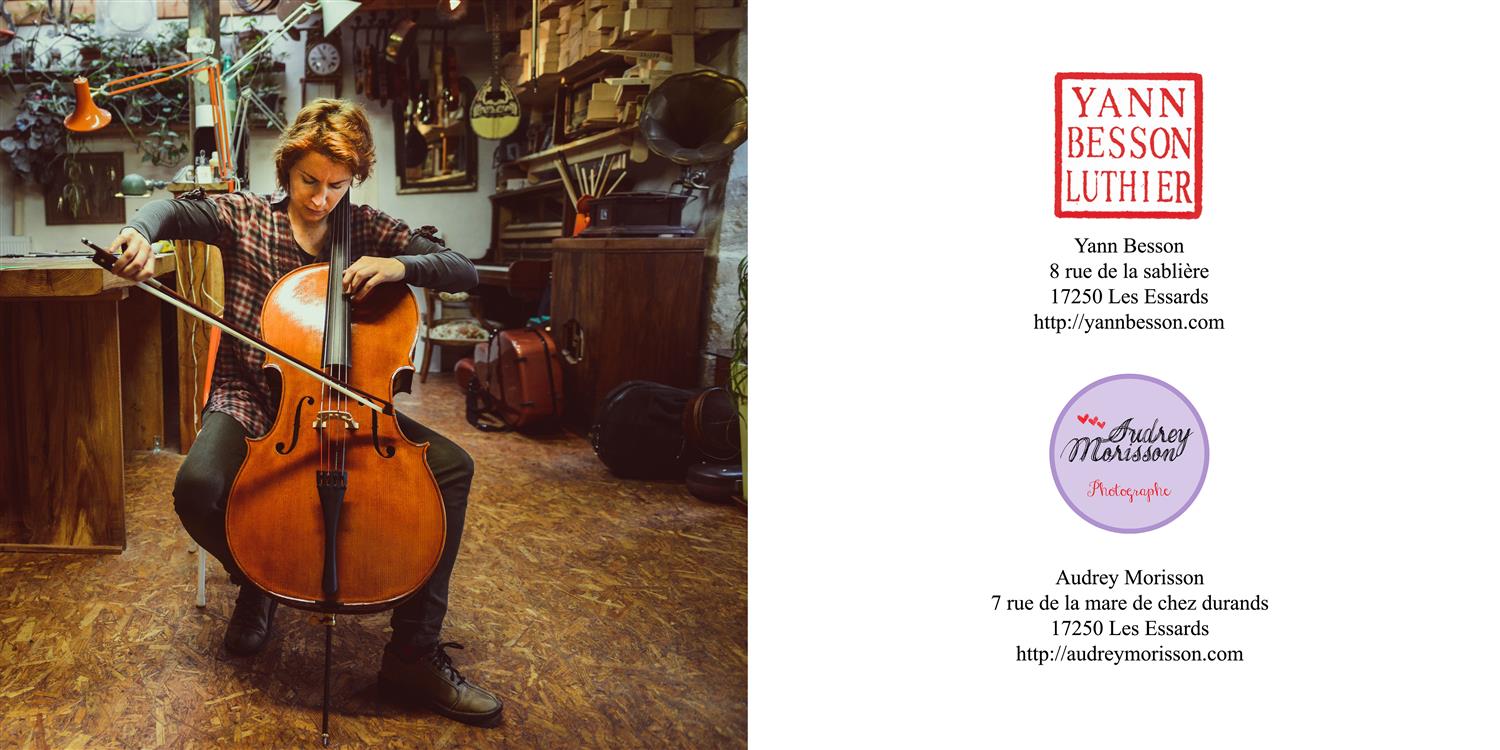 This book has been made with thanks to the collaboration between a photographer and an instrument maker. Audrey has been observing and working alongside Yann and his instruments for several years.
The violins, violas and cellos she had so far photographed for him were his finished instruments, varnished and set up with their strings.
These images themselves before any aesthetic research, are intended to document the manufacturing process of the instruments.
Throughout Yann's career it has been possible to observe the evolution of the shapes and volumes of his instruments.These photographs conform to a technical international chart, view angle and framing. For many years, Audrey has responded to this demand while also acquiring an understanding of the aesthetics of the instruments of the quartet.
As time has gone by, a partnership was established between them and this book is a result of that. Their aesthetic approach, photographing the process of making a cello from beginning to end, is very unique.
Whilst there is nothing new in documenting the process of making instruments, since the 18th century artists have recorded the stages of production through paintings, portraying the process from tree to finished cello through photography has never been recorded in this way.
The result of the incalculable hours Audrey has spent photographing Yann in his workshop is phenomenal.
She photographed him in his natural work environment, as he put his 24 years of instrument making to practice and so captured him engulfed in his craft. Therefore there was no set up or posing during the process, it was simply a raw and authentic representation.
The simplicity of the beautiful photographs makes for an incredible piece of work, which has been constructed with care and passion.
Photography : Audrey Morisson  /  Cello making : Yann Besson
The cello belongs today to Moa Karlsson.
For more information about this book, please contact Yann.